We have some campaigns out there on Google AdWords for which we now have some very nice organic rankings.
At the end of each month we like to calculate the number of sales of PPC versus organic for a Canadian life insurance client.
Most of our PPC results have a gclid parameter in them so it's clear as day. It's almost certain that a clean result like this one is organic:
http://www.google.ca/search?q=canadian+life+insurance
While this is definitely PPC:
What about this one with &rlz= in the URL parameter?
http://www.google.ca/search?sourceid=navclient&ie=UTF-8&rlz=1T4ADBS_enCA248CA248&q=greatwest
I couldn't tell. The long strange string smelled like PPC to me.
It out to be nothing of the kind. &rlz= is the string that Google uses for identifying users of Google Chrome:
You may notice a RLZ parameter in the URL when you do a Google search from the Google Chrome address bar. The RLZ parameter contains some encoded information (like when you downloaded Google Chrome and where you got it from). The RLZ parameter does not uniquely identify you nor is it used to target advertising. Google uses this information in aggregate to find out whether groups of people are using Google Chrome actively. Not all users have the same RLZ parameter. The RLZ parameter is based on where Google Chrome was download from, when it was installed, and when certain features were first used, like search.
A RLZ parameter is sent to Google with every search done using the built-in search box. It is also sent separately on days when Google Chrome has been used or when certain significant events occur such as a successful installation of Google Chrome. The RLZ parameter is stored in the registry and may be updated from time to time. The code that makes this work is not included in the open source project (http://www.chromium.org) because it only applies to the version of the browser that Google distributes, Google Chrome.
Great to know. These &rlz= searches are definitely organic then.
That Google would track you based on your browser is disturbing. However if you ever search logged in, Google can track you pretty well via your IP number, putting two and two together.
On the other hand, there are seven of us behind one IP here so the log might be a bit confusing. Still it could be correlated to exact user agent as many of my colleagues use different browsers as their primary web browser (or even a different OS).
I wonder why Google felt a need to go even further in their tracking. Just put away those images of Will Smith fleeing across bridges in Enemy of the State (blu-ray now too) and go back to your typing.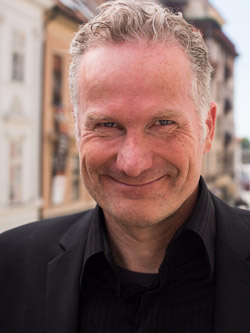 Alec has been helping businesses succeed online since 2000. Alec is an SEM expert with a background in advertising, as a former Head of Television for Grey Moscow and Senior Television Producer for Bates, Saatchi and Saatchi Russia.