As a one time owner of both an OCZ Vertex 2 (34mm NAND) and OWC Mercury Exreme SSD (Other World Computing ripped us off on the return btw, I'd avoid OWC as vigorously as OCZ, it's the same crappy Sandforce 2 technology on the inside and poor excuses on the outside) and a current owner of a Kingston V+ SSD and the buyer of tens of gigabytes of memory every year, I am really interested in real failure rates of this equipment.
While Anand may wax lyrical about OCZ and Sandforce and Jeff Atwood finds SSD performance hot, technology which fails often does not offer performance gains.
Equipment failure rate is a real problem in a company dependent on computers/IT. Not only do you lose money, you lose a lot of time returning/replacing parts and rebuilding systems. A company who makes it hard to return faulty equipment gets banned right away.
SMC will never see another purchase from Foliovision.
Useless obfuscating Indian tech support who seek only to disqualify returns of networking products which were sold  known as broken.
OWC will never see another purchase from Foliovision.
Poor products, false marketing claims, nearly impossible return conditions, wasting hours of customer time by forcing repeat calls to eventually get even partial refund. Thanks Dan for being a particularly time-waster along with your supervisor Janice.
Seagate will never see another purchase from Foliovision.
How many drive failures can one stand?
OCZ will never see another purchase from Foliovision.
Vertex 2 and Agility 2 failure rates. Hours and hours wasted trying to recover from serial failure before giving up and returning. Thank you to our dealer for swapping for Kingston V+.
Icy Dock will never see another purchase from Foliovision.
Thanks for destroying all my backup drives, guys.
Fortran will likely never see another purchase from Foliovision (we bought a bunch of their Blue Zen silent power supplies: three have burn out in the last year).
Our IT blacklist is not longer than that. If you value your money and/or peace of mind, I advise avoiding any of the brands above.
Here are some companies whom we have found reliable:
HP monitors. Especially the IPS series like the HP LP3065 and LP2465.
Dell monitors.
IBM Thinkpads.
Kingston memory and almost anything Kingston.
Asus motherboards and graphic cards.
Nvidia graphics technology.
Zalman quiet fan technology.
Apple Macbooks and MBP and MacMinis.
Western Digital hard drives, internal and external.
Kensington high end pointing devices (Expert Mouse) with bad experiences on low end.
These items aren't directly IT but are usually around the office so they make the list.
NAD Amplifiers: great sound and functional design.
Black Diamond backpacks (less satisfied with LowePro which tend to fall apart quickly under wear).
Manfrotto tripods.
Pentax SMC lenses (the old metal ones).
Crumpler computer bags.
What's very funny is when you find out your hunches and personal experiences are borne out by the statistics.
There's a great website in France called Hardware.fr which does a yearly round up of what is working and what is failing. They cover motherboards, power supplies, RAM memory, graphic cards, hard drives and SSD.
Surprise, surprise.
Avoid both OCZ memory and SSD's. I'd avoid OCZ anything after seeing the failure rates for 2010. Here's memory for 2010 (followed by 2010):
Kingston 0,4% (contre 0,3%)
Crucial 0,7% (contre 0,9%)
Corsair 1,6% (contre 1,4%)
G.Skill 2,0% (contre 2,7%)
OCZ 7,1% (contre 6,8%)
Here's SSD failure rates for 2010:
Intel 0,3% (contre 0,6%)
Kingston 1,2% (contre 2,4%)
Crucial 1,9% (contre 2,2%)
Corsair 2,7% (contre 2,2%)
OCZ 3,5% (contre 2,9%)
Notice that a good company like Kingston tries to recover quickly from a bad year (and picks better OEM suppliers going forward). Here's the early returns on SSD for 2011. OCZ is bad and getting worse with the Sandforce 2 controller:
6,7% : OCZ Agility 2 120 GB
3,7% : OCZ Agility 2 60 GB
3,6% : OCZ Agility 2 40 GB
3,5% : OCZ Agility 2 90 GB
3,5% : OCZ Vertex 2 240 GB
I think those numbers are still undercounted by those who are actually using the drives (i.e. multiple returns are counted just as a single warranty incident). Asus also rates well at Hardware.fr in the motherboard and graphic card categories.
Read those numbers carefully before going out to make a purchase. You can bring your downtime down to a quarter or less than what it would be if you bought the cheapest/whatever happened to be convenient items. In IT brand is important.
If you don't like downtime and hassle, avoid OWC and OCZ and Seagate at all costs. Storage is an area where failure is particularly taxing of time and energy.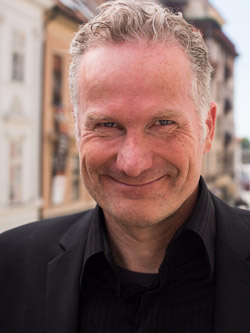 Alec has been helping businesses succeed online since 2000. Alec is an SEM expert with a background in advertising, as a former Head of Television for Grey Moscow and Senior Television Producer for Bates, Saatchi and Saatchi Russia.