At Foliovision, we still plan to build a dual load balancing open source router on one of our old computers someday soon. In the meantime, our trusty old D-Link DI-804HV router was misbehaving a couple of weeks ago with all kinds of routing errors and slowing down our work. Another consequence was lousy Skype communication. Happily enough after a full reset, I was able to get it back to normal.

D Link DI 804HV
Our router has to look after about eight to fifteen computers at a time so it's no longer the load of just a few computers. Our primary connection is 3 MB/sec download from Chello.
But we aren't doing much VPN work so our needs aren't extreme. It would be nice if Skype didn't drop off on us in the middle of work. Our main concern is redundancy. With 8 to 15 people working at any given time, even 15 minutes downtime is too much now. Four hours downtime would be nearly 40 hours work as most of our work requires Internet access at this point!
So we were shopping for a backup router, really as our workhorse was back in action. A router which would allow us to work for a few days in the meantime. We don't use any WIFI (or Bluetooth) at Foliovision as wirelesss is the biggest IT time sync and security risk. WiFi is also quite possibly unhealthy.
Most modern routers include the WiFi station whether you want it or not so there is a limited selection of basic routers without WiFi.
We bought two to compare and to keep one or both (I need one at home as well). We bought ZyXEL Prestige 334 and a D-Link DIR-100. I've had good experiences with D-Link and Asanté (not easily available in Europe) and horrid experiences with LinkSys and SMC (defective wireless cards sold in knowledge that they didn't work, useless return policy). We wanted something that would work properly out of the box.

ZyXEL Prestige 334
The ZyXEL cost about €30, the D-Link €25. In each case, less than $50. Not much for relatively full-featured boxes.
I prefer the classic D-Link look of the DI-804HV but the DIR-100 is very small, every elegant and very discreet. No complaints. The flashy silver ZyXEL looks like a refugee from a Star Trek set. Still, its silver shell is perfectly serviceable if a little bit more attention seeking.

D Link DIR 100
To test, we set each router up with its default setup with ports closed and ran SpeedNet tests.
I expected the D-Link DIR 100 to be not up to the test as it has just 2MB of RAM memory plus 8MB of additional flash. No problem. Handled our 3MB/sec cable connection perfectly, identical speeds to the D-Link 804HV.

D Link DIR 100 speeds
To my surprise the ZyXEL could only handle 1.4MB/sec download.

ZyXEL P 334 failure
The D-Link was very easy to configure with full features, so we didn't even bother wrestling with ZyXEL interface which has a reputation for being a little tougher to use as the other router/firewall manufacturers.
For an advanced router in the multiple hundreds of euros category (an area where ZyXEL has lots of candidates), the best way to go is with a custom built load-balanced solution. It will be more powerful and configurable and the software is all open source anyway. Based on what I've seen from ZyXEL's entry-level Prestige 334 unit, you are paying for brand and not performance.
For instance, the D-Link DIR-100 is open source. The operating system is MClinux. For the VPN section, the software is FreeSwan. D-Link is playing fair and releasing their source code. You can download the D-Link source code for their routers.
We run a Mac and PC mixed network now and the D-Link DIR-100 was easily configurable in Safari on Mac. No issues running it with both Mac and Windows running at the same time. In fairness, the ZyXEL didn't appear to have any issues either.
For a backup or basic router, the D-Link DIR-100 is the clear way to go. I might look up at picking up DIR-130 for its QoS (quality of service) priority filtering for our Skype calls. What's interesting about D-Link is the entry level DIR-100 is that it keeps up with their former mid-level 804HV. That's impressive and a wonderful migration of capability across the range over time.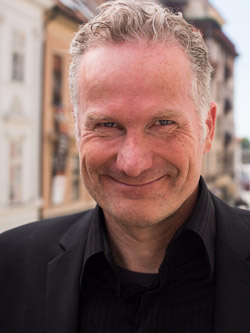 Alec has been helping businesses succeed online since 2000. Alec is an SEM expert with a background in advertising, as a former Head of Television for Grey Moscow and Senior Television Producer for Bates, Saatchi and Saatchi Russia.