The biggest disadvantage of our WYSIWYG editor for WordPress was the incompatibility of built-in image uploader/manager tool with Safari.
We are very happy to introduce the latest version – 0.9.10 – which contains a new version of KFM and thus works in Safari. That's a good news for all the fellow Mac users. If you experience any problems, just drop us a comment and we will try to fix it in next release.
Another features of the new version:
Image management tool now allows multiple file uploads via built-in Flash uploader
Plain text editing option for posts (if want to have a full control over the post HTML)
Wpautop and wptexturize are disabled on posts edited with Foliopress WYSIWYG – makes sure your posts have the cleanest and untouched HTML possible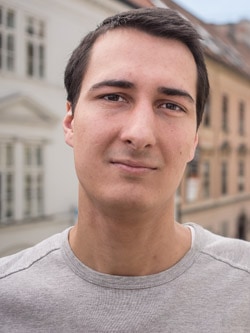 Martin graduated as an engineer in Computer Science from Slovak Technical University in Bratislava. He grew up in Liptovský Mikuláš in northern Slovakia next to the beautiful Tatra mountains. He is the developer behind our FV Player.