We are very happy to announce that one of the most burning issues with our own WYSIWYG editor called Foliopress WYSIWYG has been fixed. I'm talking about the bad size of editor window in Safari and some other Webkit based browsers, like Google Chrome.

This is the problem most of Safari users experienced with our editor
You can see that the actual editor window is not stretched to the whole desired size of the editing window. The workaround was to switch to the Source mode and then back to WYSIWYG. The editor window had the right size then.
The fix for this issue appeared just a couple of weeks ago in FCKeditor's trac bugtracking system here (FCKeditor is one of the biggest parts of Foliopress WYSIWYG).
You can download the new version (0.9.5) from the main Foliopress WYSIWYG page.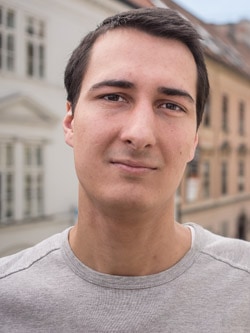 Martin graduated as an engineer in Computer Science from Slovak Technical University in Bratislava. He grew up in Liptovský Mikuláš in northern Slovakia next to the beautiful Tatra mountains. He is the developer behind our FV Player.