Foliopress WYSIWYG is our WYSIWYG editor for WordPress with custom image management tool. We just released a new version – 0.9.3. It includes some minor improvements, but the most important feature it the Paste Rich Text Mode button. What's that all about?
When you are pasting some text into the editor it will be striped of all the formating – that is called plain text pasting. This kind of pasting is good when you are pasting text from some website and you want to get just the clean text with no ugly <span>, <div> or some other tags which may change the appearance of the text in your article in a bad way and make a mess in your HTML code.
But sometimes you want to paste all the text with original formating and maybe with some images in it. Or you just want to copy some parts of the article you are writing. In that case just press Rich Text Pasting Mode button.

Rich Text Pasting Mode button
It's a new addition to the toolbar. This will bypass the text cleaning mechanism, so be careful when you are pasting from various word processing programs.
Please note that a popup window will appear in Firefox and Safari when pasting in plain text mode as there is no way for these browsers to access the clipboard data. We can't deal with it. Developers of Firefox and Safari have a good reason why not to support cliboard access in their browsers – it's a security risk. Imagine that any site can get your clipboard data without this restriction.

There's no popup in Rich Text Pasting Mode.
More about Foliopress WYSIWYG & download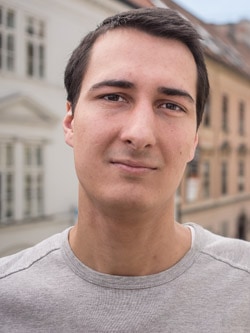 Martin graduated as an engineer in Computer Science from Slovak Technical University in Bratislava. He grew up in Liptovský Mikuláš in northern Slovakia next to the beautiful Tatra mountains. He is the developer behind our FV Player.