It's no secret we are seriously into WordPress SEO. After the otherwise brilliant John Godley's Headspace killed a few too many websites on us, we decided not to use any extra WordPress SEO plugin but just use appropriate core WordPress functions for our SEO.
What we did was use the excerpt field for descriptions and tags for keywords.

KISS WordPress SEO: now retired since version 2.7
Our KISS WordPress SEO was great until WordPress 2.7 when suddenly the excerpt field no longer existed in the page editing interface. Thanks Automattic! Our perfect workaround was now a pain in the butt.
We gave the UrbanGiraffe Headspace 2 another look, but alas it was still taking our sites down. I know Headspace 2 can work but it just didn't seem to like our core plugin install.
So we moved to the old school SemperFi's All-in-One-SEO plugin. All-in-One-SEO plugin has been around forever. It's always seemed a bit ugly and a bit clunky. But give SemperFi credit: they've been banging away on it forever and All-in-One-SEO is pretty much bugfree at this point.
What we really dislike about All-in-One-SEO is the keywords field. First, as any longtime SEO will tell you, keywords are just not that important. And as any longtime WordPress master knows, the built-in tags pretty much have keywords covered. You just needed to add a couple of lines of code to your template and their they were.
So we don't need another interface to access keywords. We do need long titles (we used to use Joost's SEO titles plugin) and we do need descriptions. But we don't need a keyword interface.
And adding a keyword interface just confuses our clients when what we want is for them to add tags.
There is no way to turn off keywords in All-in-One-SEO and there isn't even a class on the row so there was no easy way to remove it.
We're also not crazy about automatically generated metadescription tags. We think metadescriptions should be written only by hand, as they are used to sell your post. Automatically generated metadescriptions are not really any better than letting Google and Yahoo generate them for you. For mass metadescription editing (you can see what posts and pages are missing metadescriptions and add the missing ones quickly) we use our own FV Descriptions plugin.
We thought about forking All-in-One-SEO, but due to automatic update and accidentally having our version overwritten, we didn't want to that either.
Anyway our next step was to try to contact SemperFi via their contact form and ask them to put a checkbox in their admin interface to turn off the keywords feature. I told Martin I'd give them $50 to add this feature.
Hello,

can you please put an option into new version of your great plugin which would remove the keywords field from the AI1S editing box? We believe using tags is better and the tags are used in keywords meta field anyway. The keywords field is just confusing people.

Another nice thing would be the option to disable automatic meta description generation from the WordPress excerpt. The post either has a AI1S description entered and there is a meta description for the post or the meta description field should remain empty.

We are sending you $50 if you do these changes now. We are constantly modifying your plugin in order to make these changes (when installing, after updates), so we know it's not hard to do, we just want to make sure our changes aren't removed when updating.

Thanks, M.
We got this email back:
Please refer to http://semperfiwebdesign.com/forum/ for plugin support.  We will now only address plugin issues on our new forums so that everyone can benefit.  You may sign up for an account and post any issues you have about WordPress, plugins, themes, etc. 

If you need personal service, we can provide professional consultancy on a per hour fee basis at our standard hourly rate.
We tried calling them too. SemperFi doesn't pick up the phone either. Unfortunately, you can't contact these jokers anymore, except via the forums. Which we did.
In their forums, SemperFi were kind enough to offer at some point to add ID's to the fields of All-in-One-SEO. But what we want is a simple checkbox to remove the keywords section altogether from the post/page interface.
What we've done here is exactly that, plus we've killed the automatic updates from SemperFi. If you use our FV All-in-One-SEO plugin, you won't accidentally overwrite your copy.
If like us you have clients using WordPress, enjoy simple SEO with FV All-in-One-SEO. No auto-generated metadescription, no inteference with tags. If SemperFi ever get their act together to add the checkbox to the admin interface to disable keywords and an option to turn off automatic metadescription creation, we will merge back our FV version into the original All-in-One-SEO.
---
PS. If you are into WordPress SEO and like your metadescriptions you should might like our FV Descriptions plugin which is a mass description field editor compatible with excerpts, Thesis, both older and newer versions of All-in-One-SEO.
Download the plugins here:
FV All in One SEO Pack – an advanced plugin for your daily SEO optimization of your WordPress site
FV Descriptions – a handy description editor good for use with FV All in One SEO Pack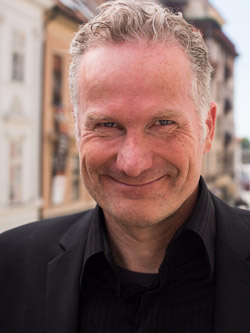 Alec has been helping businesses succeed online since 2000. Alec is an SEM expert with a background in advertising, as a former Head of Television for Grey Moscow and Senior Television Producer for Bates, Saatchi and Saatchi Russia.