Switch to Phrase and Exact Match and Bring Down Your Cost Per Click and Cost Per Sale
Yesterday, I got an email from my acquaintance Andrew Goodman over at PageZero (author of the excellent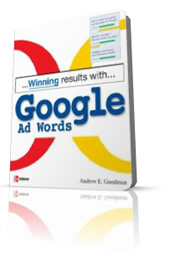 Winning Results with Google AdWords) discussing issues with broad match in Google PPC management.
In August one of my clients had a horrible surprise (well we both did) where PPC costs skyrocketed – almost tripling for one week, with only about a 25% improvement in leads.
I got on it right away and called Google. The Google AdWords representative told me that thanks to our great quality score we'd qualified for "expanded broad match". Although Google says that they are against get rich quick schemes and fake sweepstakes in AdWords, this move is straight out of that shady playbook.
Sure, we'd "qualified". Qualified to pay three times as much for just a fraction more business.
"So how do we turn it off?" I asked.
"You can't," she answered.
So what did I do? My clients had been making money on this campaign and they wanted to go back to doing so. So I eliminated all broad match phrases from all our campaigns. That left some holes in the campaigns so I added some additional phrase matches to compensate, i.e.
broad match:
French DVD films
became phrase match:
"French DVD films"
"DVD French films"
"films French DVD"
"DVD films French"
"French films DVD"
As you can see it takes six phrase matches to cover a single three word broad match. With longer phrases, there are clearly phrases which are more likely than others so it's not all that intimidating.
A bit of a pain in the neck, but eminently doable (Splutweb's keyword permutation tool (broken link – http://www.splutweb.com/Tools/PermutationTool.asp) is free and speeds the process).
The result was worth it. Our advertising costs dropped in half (about one quarter or one fifth of what Google was serving us with expanded broad match).
With expanded broad match our CTR went way down. So not only were we getting lots more lousy clicks, we were now paying far more per click. When that CTR went down, advertising costs soared.
How about the sales? Well, they are down about 20% from what we had pre-expanded broad match. They are down about a third from what we had with expanded broad match.
Here's what those numbers might look like with and without expanded broad match.
| Match Type | Cost | Sales | CPS (cost per sale) |
| --- | --- | --- | --- |
| original Broad Match | $4600 | 480 | $9.58 |
| with Expanded Broad Match | $8400 | 600 | $14.00 |
| Phrase/Exact Match only | $3500 | 680 | $5.47 |
So in the end, Google did us a favour by penalising us for one week with expanded broad match. They weaned us off of broad match altogether.
If you want to make money with AdWords, just don't use broad match.
The two interesting forms are phrase match which is created by putting quotation marks around your phrase "french DVD films" or exact match which is created by putting square brackets on your term [french DVD films].
Anything other kind of match and you are taking money out of your children's education fund and subsidising Google's purchase of YouTube.
---
Here's what Andrew Goodman had to say:
it probably shouldn't be incumbent on you to be trying to disable Google matching features through obscure unpublished methods. Until Google comes clean and decides whether they are or are not going to document their "behaviorally-driven experiments," (along with a proper "opt out" capability), the only thing to do is to sit tight, and again, focus on better bidding strategy, and caution with matching options.

Bottom-line-wise, Google felt this experiment was material enough to disclose it in their recent quarterly earnings call. It might have been nice, though, if they'd spoken with more advertisers about it. We were the guinea pigs….There's a difference between helping little old ladies across the street, and installing a catapult that throws all passersby across the street so we can get there "better". And then charges you on your card for the service.
I couldn't agree more. We couldn't get a credit for the $2,000 which went up in smoke that week, on clicks which were next to useless to us.
(If you would like to get access to Andrew's subscriber members only newsletter directly, invest in Andrew's Google AdWords Handbook. Andrew manages a lot of top campaigns and sees the impact of Google AdWords changes across a wider range of industries faster than almost anybody out there. Hooking up with Page Zero's information services will be one of the best PPC investments you will make.

Andrew Goodman cites Mike Churchill and Jim Gilbert of SEMClubHouse.
Their recommendation is also to just stop using broad match. The put the blame on the new feature on Google trying to meet Wall Street quarterly targets:
Why does Google refuse to allow opt out for "expanded broad match"? The original explanation I received for implementation of "expanded broad match" was to enhance the AdWords user's experience and provide them a better variety of related ads. Started out innocent enough, but as Google went public and had to answer to the ridiculous quarterly financial demands put on public companies by "Wallstreet" they probably realized that killing "expanded broad match" would have a severely negative impact on AdWords revenue. Furthermore, with continued "Wallstreet" pressure following Google's first time "missed quarter"…not only can they NOT AFFORD to allow opting out of "expanded broad match" — by just loosening the knob they can instantly and dramatically pump revenue up in seconds.
Surreptitious expanded broad match really does look like a get rich quick scheme.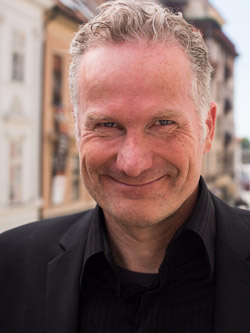 Alec has been helping businesses succeed online since 2000. Alec is an SEM expert with a background in advertising, as a former Head of Television for Grey Moscow and Senior Television Producer for Bates, Saatchi and Saatchi Russia.