One of the beta testers for Foliopress WYSIWYG has just complained that Foliopress WYSIWYG is not compatible with PHP4. Apparently PHP5 is still only 6% of the installed PHP base across all webhosts.
That figure should be enough to strike terror into any developer. But that number will change very soon as PHP4 has hit the end of the line.
PHP4 incompatibility started off not as a deliberate decision. Generally I like wider compatibility.
But on serious consideration, I'm not worried about Foliopress WYSIWYG being PHP5 only.
Why not?
Our own webhost no longer supports PHP4 (they will put up with it on legacy projects, but strongly discourage it).


One click image posting from Foliopress WYSIWYG
via updated KFM right click: this image and caption
were posted with a single click

One of the core components in Foliopress WYSIWYG is Kae Verens's brilliant KFM (Kae's File Manager) which we have turned into an advanced image manager (see illustration right). Kae is no longer supporting PHP4 in future development: "PHP4 is a hindrance. My own project has already announced a similar plan – we will no longer be catering to PHP4 after the present release."

PHP5 has been available for 3 years now and is thoroughly tested and is at version 5.2.5
PHP5 has a lot of improved functionality over PHP4.
PHP4 will start to disappear like dry brush this year. In six months there will no longer be PHP4 legacy issues as anybody keeping their online applications up to date will have moved on to PHP5 for one reason or another.
Foliopress WYSIWYG target user profile: our users will be running PHP5 for the most part. If not now, in two months. Anyone who cares enough to change the default text editor in their WordPress or Drupal install is likely the kind of person to be running PHP5 and not PHP4.
Sometimes releasing new software is great. One isn't hindered by legacy issues. We are looking to the future – Foliopress WYSIWYG will be PHP5 only. In any case, Foliopress WYSIWYG is good enough that it's worth upgrading in a heartbeat to PHP5.
Other Discussion: PHP4/PHP5 Compatibility Decisions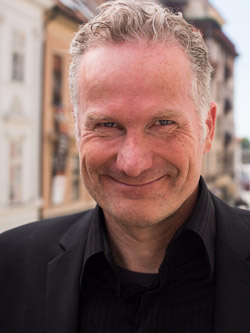 Alec has been helping businesses succeed online since 2000. Alec is an SEM expert with a background in advertising, as a former Head of Television for Grey Moscow and Senior Television Producer for Bates, Saatchi and Saatchi Russia.