Update 8 November 2010: Unfortunately neither Adobe PS4 nor PS5 include useful save for web droplets. With the disappearance of ImageReady, these droplets are gone, gone, gone. You can set up actions, but the actions won't use Save for Web but Save As. With Save As your outputted image has a preview as well as metadata baked in taking it from 50KB to 118 KB for instance. Lesson: don't uninstall ImageReady PS3 if you'd like to quickly and easily create really high quality web images. Nothing beats Photoshop as our GD and ImageMagick tests recently proved (ImageMagick came closer). Here's an Adobe forums post with some really tedious workarounds for web image droplets with CS4 and CS5.
 

Photoshop CS3 Save to GIF Droplet
(Mac OS X version)
If you use Photoshop CS3 and post screenshots to the web, this little droplet will save you a lot of trouble. For some reason it is impossible to convert ImageReady or previous Photoshop versions Droplets to Photoshop CS3.
Installation and Usage Instructions:
download the zip
decompress
move to the folder of your choice (I have a special folder for Photoshop and Image Ready droplets)
title your images for upload (spaces are okay – PS3 will convert them to hyphens)
drop your images on the droplet
your web ready GIF's will appear in your desktop folder
For equally unknown reasons is also extremely difficult to create a droplet which will actually open your image and resave it as you would like right in the folder where it lies.
Even my version here will save the GIF file to your desktop, rather than the folder where the original lies (my preference). Desktop isn't bad, as you can then upload the image and archive the extra desktop files every couple of days in a date named folder in a desktop archive folder.
Current advice on the Photoshop forum is to use the Image Processor or to move to Fireworks (a program I and many other Photoshop users have never opened up, let alone want to leave running constantly in the background). Image Processor is a nice piece of kit, but it's suited to bigger jobs, whole folders. What I need is something to convert my screenshots from .png to .gif or .jpeg for posting to the web. Nothing against PNG – it's a great format, but my web server will be very full very fast with the 500 KB files it generates. Moreover, much as I like images, there's no reason for anyone to have to wait that long to download screenshots.
So I need a droplet just to take the PNG and save it as GIF. This is that droplet.
BTW, you should never convert your screenshots to jpeg, except a very high quality compression algorithm. The only reason to prefer jpeg to GIF for screenshots – which are usually mainly text – is if they include photos.
References: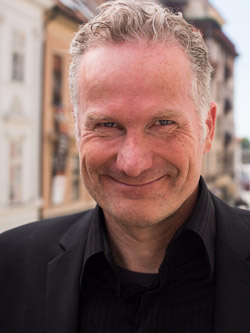 Alec has been helping businesses succeed online since 2000. Alec is an SEM expert with a background in advertising, as a former Head of Television for Grey Moscow and Senior Television Producer for Bates, Saatchi and Saatchi Russia.