There are a few weblogs where the comments are better than the article.
That's the case with Mike Industries. Mike often writes the most lackadaisical posts (a recent one about lobsters) – generating fantastic comments.
Of more substantial interest was his recent thin recommendation of a financial site.
I liked Brett's succinct version of investment information:
I look forward to following The Kirk Report, because I find the markets entertaining. But, like just about every individual investor, I would very likely be better off financially if I limited myself to other forms of entertainment.

If you really want to get the most out of your personal finances, in terms of investment returns and time spent allocating resources, limit your reading to Warren Buffett's annual shareholder letter, William Bernstein's quarterly Efficient Frontier, and each new edition of Burton Malkiel's A Random Walk Down Wall Street and Andrew Tobias's The Only Investment Guide You'll Ever Need (not that Malkiel or Tobias change their books all that much from edition to edition, but that's the point).
This is better advice than you might get spending a week online searching for investment information.
Juan Cole's Middle East weblog, while very good, often has comments that are still more incisive than his own commentary.
To get to this point, many of the articles have to be very good to build up a readership capable of creating collective intelligence.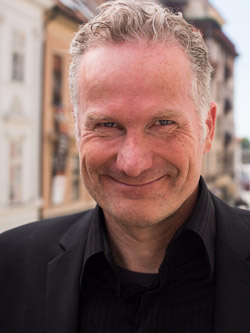 Alec has been helping businesses succeed online since 2000. Alec is an SEM expert with a background in advertising, as a former Head of Television for Grey Moscow and Senior Television Producer for Bates, Saatchi and Saatchi Russia.