Ernest Shackleton is probably the most famous failed explorer in the history of the world, although the unsuccessful search for the NorthWest Passage furnishes some powerful competitors such as Captain James Cook. Shackleton set out to traverse the continent of Antarctica via the South Pol. Instead his ship, The Endurance ended trapped in the ice, and eventually crushed. Shackleton took one of the small boats and six companions and set out for South Georgia Island, from where he planned to stage a rescue of the additional twes. Shackleton was successful. While he didn't reach the South Pole, let along traverse Antarctic, Shackleton is celebrated for not having lost a single member of his expedition despite more than 500 days stranded on Antarctic.
In 2017, adventurer and ecologist Tim Jarvis recreated Shackleton's journey by boat from Antarctic to South Georgia Island, including a climb with only improvised equipment over the mountains of South Georgia Island.
The men had no climbing equipment. They had salvaged two-inch screws from the Endurance, and drove them through the soles of their boots as makeshift crampons.
Jarvis also succeeded and his voyage is well-documented in a three part documentary which has two titles: Shackleton: Death or Glory and Chasing Shackleton, released in 2013. It's a three part 129 minute epoch (online, episode 1, 2, 3). Our video of the week is the 11m27s version from Arup Group who offer a fascinating channel of free informative and inspiring videos.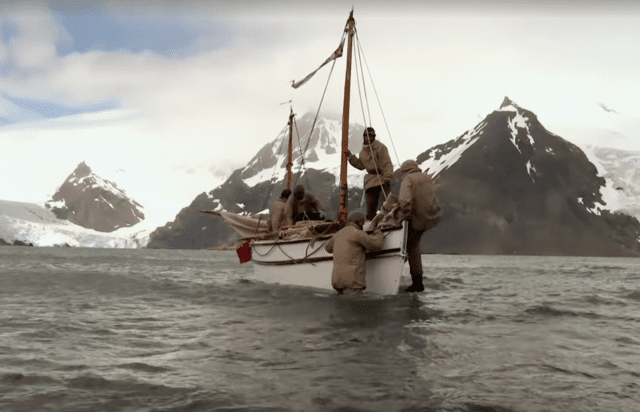 Retracing Shackleton's Epic Journey of Survival – Tim Jarvis
Shackleton's story is a heroic one of survival, of teamwork, of sacrifice. Tim Jarvis's film lets us relive first hand and remember Ernest Shackleton's commitment to do whatever it takes to save his men.
Ironically, Jarvis was not always happy with the film team: "The more miserable we looked in our old gear, the happier they were." There is a tension between documentary filmmakers and their subject. The filmmaker requires conflict and drama. Inevitably documentary filmmakers are [mostly happiest when things are worst](https://uncoy.com/2023/03/historic-climbs.html.
In his book Chasing Shackleton, Jarvis is more complimentary about his cameramen:
many other cameramen's names were being bandied about but none seemed an obvious choice. I met [Ed Wardle] at a London cafe in June 2012 and he arrived dramatically on a powerful motorbike dressed in leathers. Quite apart from the fact he was Raw TV's choice, I could see immediately he was a solid guy, and I liked his efficient, can-do attitude and his polite, direct I style. I could also see myself getting along with this Scot in the confines of a small boat and felt I could trust him. And because he had summited Everest twice, spent fifty days on his own in Alaska living off the land, and was a former UK free-diving champion (free divers hold their breath and go as deep as they can) he was an ideal candidate. The fact he had compromised personal hygiene standards and eaten absolutely anything while in Alaska was enough on its own to qualify him for life aboard the Alexandra Shackleton. And while I hoped we wouldn't have to call upon his free-diving skills, at least if we sank someone might survive to tell the story. As soon as let Ed know he was on the team, he repaid me by getting to work on the camera and power systems for the Alexandra Shackleton, figuring out how best to film at sea and while crossing South Georgia.
It's astonishing what brave men can achieve under the most adverse of circumstances.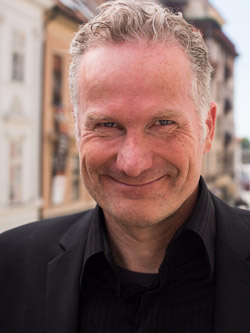 Alec has been helping businesses succeed online since 2000. Alec is an SEM expert with a background in advertising, as a former Head of Television for Grey Moscow and Senior Television Producer for Bates, Saatchi and Saatchi Russia.