Vienna is like…a lightweight visual reminiscence preserving Vienna as an eternally serene Central European metropole by Argentinian filmmaker Fernando Livschitz.

What does come up to your mind when thinking about Vienna? For those of us living in the heart of the Europe (especially in Bratislava behind the Slovak borders) Vienna is a frequently crossed city, a generous spot offering rich cultural venues for the art-savvy, and a harmonic metropole where its historical character successfully tangles with the modern, forward-thinking part of the city. 
Vienna is an inspiring city for holidays, but also for living and working. It is a perfect spot for a gallery- or museum-visiting trip that might take one wholesome weekend or more. Vienna is the flavourful and colourful Naschmarkt market place right next to the Vienna Secession building (of course, also with a gallery inside). It is an easy-to-access educational hub for many students who can attend one of the world's best universities whether in a technical, scientific or arts field, all at a relatively affordable cost. It is also a perfect entry point for travelling internationally and meeting interesting people from other corners of the world, making it one of the most important communication knot in the Central Europe. 

For a ultimately long period of time, Vienna was always attracting thousands of tourist and visitors not only because of its outstanding vibrancy, old monarchic streets and squares, but also because of a plenty of indoor and outdoor opportunities for recreation and a welcoming politics of the city – this all has contributed to the status of a peaceful shelter, which despite its multicultural personality never felt under any threat. Therefore, when the news about an attack in the ever-safe city centre came in, it has all left us astound and shocked.  
The filmmaker Fernando Livschitz visits European places a lot, seeing a lot, shooting a lot, and adding some of his dream-like, uplifting vision to his work, whether it's a short movie or a commercial project. His short movie Vienna is like…produced by Black Sheep films, just comes in the ideal time when it can serve as a soothing piece applied onto the wound we've just experienced due to the recent unfortunate events.

In his work, Fernando Livschitz stays playful, child-like imaginative and you can sense he's being directly influenced by the magic realism. His stories depict real time and places, but unfold by showing something non-realistic as something ordinary and common to awaken something positive in other people's minds:
I'm film director, creative and visual artist with a unique sense of style and approach I show my perspective of the world. I try to put a smile on people's faces. I believe it's always possible to show the life and ideas in an alternative way."
…and that's something special and something that should be cherished especially during these harder times. A prove of Livschitz's magical uplifting powers is, besides his films, also the Young Directors Award he won at the Cannes Lions in 2015, and has worked with numerous big brands, or even created the opening credits for CBS's The Late Show with Stephen Colbert.
Show up for Vienna and see how the city is and will forever be like:
Vienna is like... | Long Version | Fernando Livschitz
To find out more about Fernando Livschitz's imaginative visual work, visit his website or follow him on Facebook or Instagram.
The movie was featured on the Vimeo channel of Antiestático.
Do you have a video you think we should feature, or is one of your friends a talented filmmaker? Submit your work at marketing@foliovision.com for a chance to be featured in our Video of the Week series!
CR00CR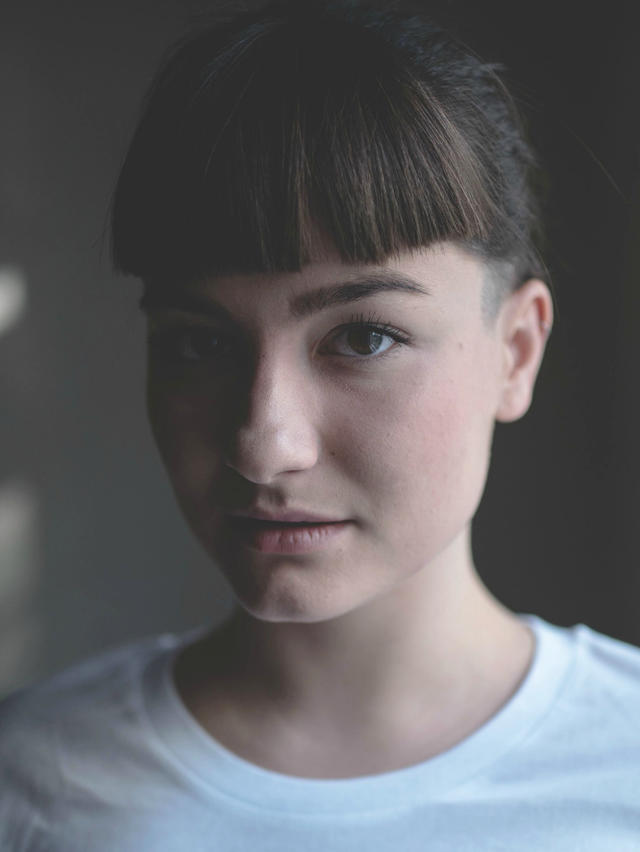 Chiara was born and raised in the neighbourhood of Petržalka in Bratislava. Besides studying Marketing Communication at Comenius University, she happens to be an observer, mostly through the lens of a camera.