The word Orogonia has its origins from the Ancient Greek όρος (óros) "mountain" and γόνος (gónos) "creation". Together it tells about a theory, myth, or other account of the origin of the mountain ranges, massifs, and peaks. 

Spanish director Enrique Pacheco has have been working in video production for over a decade when he moved to Iceland. Based on many accounts of those who experienced Iceland first-hand, it is inevitable to escape the sensation of feeling small and astonished within its nature. The aesthetics of the island was a strong input, which transformed also Pacheco's career:
There he started specialising in time-lapse and DSLR cameras, getting more and more into exploring the raw landscape and shooting some of nature's most volatile subjects – active volcanoes, glaciers, waterfalls – alongside the traditional culture of Iceland. Today, I go out of my way to find new, distant and unknown environments to explore.

Residing on Iceland helped Pacheco to mature and find his own language, turning to a calm, time-lapse footage always strongly connected to the cycles of nature. The majority of Pacheco's videos compile visiting many destinations and it that sense, Orogonia isn't any different. The concept behind the travel video aimed to capture the majesty of mountains and peaks across the Europe, and thoughtfully travelled through seven countries. With their apparent infinity, the European high mountains offer a backdrop for reflecting about being human and about the human desire to strive for the world.
The mountains were always surrounded by myths across the cultures, being central to certain religions and subjects of many legends, and Pacheco's movie sensitively contemplates their importance and history. Metaphorically, mountains also symbolize an overwhelming challenge. As the shooting began, Orogonia became a mountain itself for Pacheco:
I have shot it almost three years ago – the shooting was followed almost immediately by my back problems, which kept me from working on it. The technique I used is something new: apart from the signature time-lapse shots, Orogonia includes sequences shot with a drone. Additionally, I felt that, beyond the stunning landscape, the film had a story to tell… and so it does.

Eventually, after the health issues which slowed down the production, Pacheco documented his journey trough the Alps and the Dolomites, within seven different countries over the course of two months and seven different countries. With the idea to include the script by Iva Tasic and narration by Graham Tracey, Orogonia transformed from a light travel footage of beautiful views to a mature piece of artwork. The movie became official selection in Maine Outdoor Film Festival, International Festival of Outdoor Films, Premio Leggimontagna – Cortomontagna, Nuovi Mondi Mountain Film Festival, Festival Gollut, and was awarded at the Finisterra Arrabida Film Festival.
What makes Pacheco stand out, is also his attention to the sound and using original scores in his movies. On his blog, Pacheco explains why he advocates for hiring a music composer, even for short or time-lapse videos: 
It often happens that different filmmakers licence the same track, and use it to accompany similar footage, which results in uniform-looking and -sounding films. This is something that cannot and will not happen to you if you hire a composer. After agreeing on the terms, you can obtain the exclusive rights for the composition, determine exclusivity for a certain period of time, or another type of restriction regarding the license. This will also make selling your short film much simpler – since you already have the rights to the music, you will not have to pay a license extension should a company want to license your work.

I believe that the main reason that every filmmaker who appreciates their work, whether it be a short, a time-lapse or a feature film, must hire a composer is because only the close collaboration between director and composer will create the perfect synergy between images and music. The right composer will be able to see what you want to communicate or express through your images, and they will compose an exclusive piece that adapts precisely to your film, generating in the viewer a feeling of perfect synchronicity and balance.

Aside from the artistic point of view, Pacheco shares also some of his video equipment know-how as a filmmaker shooting 8K footage:
8K camcorders are still somewhat rare and fairly expensive, and it is certain that they will remain relatively unreachable for the time being. However, there exists a simple shortcut around the standard, a hack if you will, for those in need of solid 8K footage – time-lapse. Any DSLR camera with a high resolution sensor can and does take pictures that exceed 8K video in quality. For this reason, I have found time-lapse to be the best (and definitely cheaper) way to create footage of quality so high it will make your head spin.

Over the last few years, I have shot all my projects using Sony Alpha A7R II cameras. My films are rendered in the standard, 4K quality, in order to optimise the viewer's experience for streaming on Vimeo or YouTube, but thanks to the use of the DSLR instead of a camcorder, the resolution of the original footage is, in fact, 8K.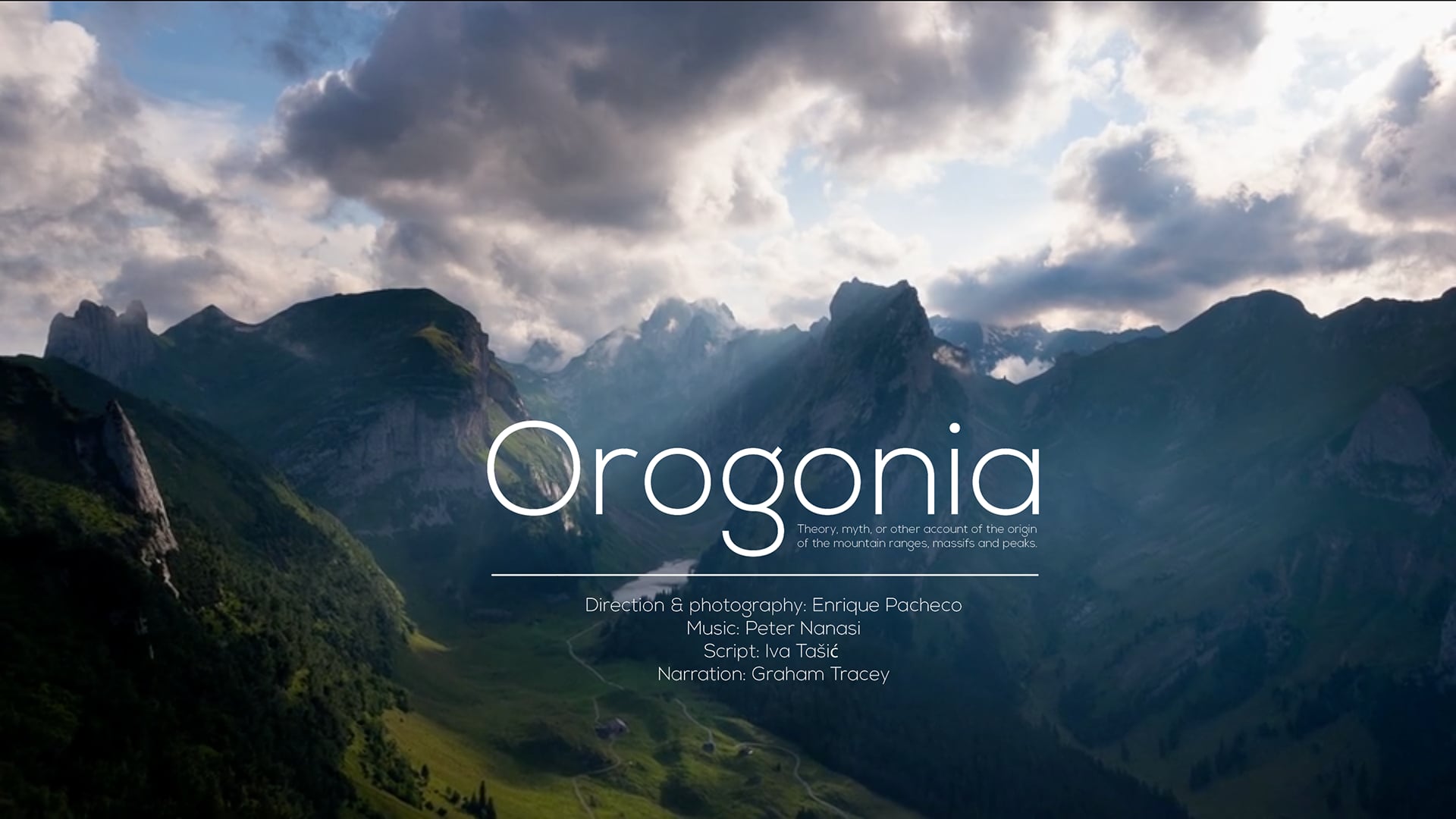 Orogonia
If you'd like to see more photos, videos or read blog about cinematography remarks visit Pacheco's website. For solely visual content, you can follow his Vimeo and Instagram.
Do you have a video you think we should feature, or is one of your friends a talented filmmaker? Submit your work at marketing@foliovision.com for a chance to be featured in our Video of the Week series!
CR00CR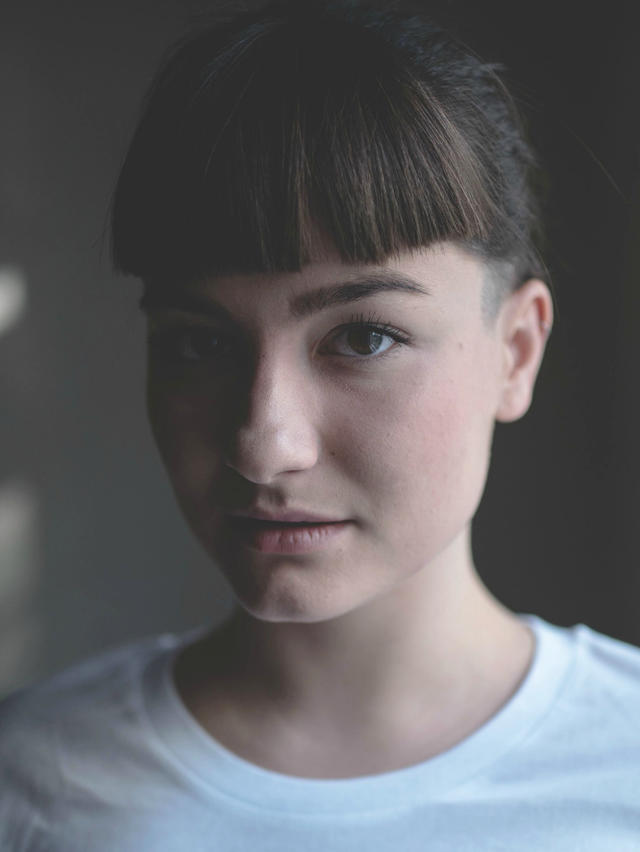 Chiara was born and raised in the neighbourhood of Petržalka in Bratislava. Besides studying Marketing Communication at Comenius University, she happens to be an observer, mostly through the lens of a camera.