Vadim Sherbakov is a multi-talent based in Moscow. After realizing that he wasn't really happy, he left his corporate job and started focusing on creative ways to express himself. This decision led him to 15+ years of experience as an independent art director and digital producer both in film and web industries. Working with international clients from Ireland, UK, US, Germany, and Australia or Italy, he got to know these countries through his clients a little bit more. And being a freelance author, it didn't take long before he started to be interested in making photographs and videos from places around the world. But it was really after he was introduced to the drone technology when his craftsmanship started to bloom:
Never in a million years would I have thought that it would be possible to capture the beauty of worlds from this new and successful perspective. New technology gives us creative freedom and I am going to explore it.
Vadim became very skilled in this technology and he always tries to give back to the community by helping people get better through many interviews and blogs:
I believe that it's not the equipment that matters, but how you use it. I always shoot extra footage and I like to record my video clips by flying backward, forwards and sideways. This is because you never know which angle might be the best one to use in the edit. I also suggest using filters so that you can shoot at a slower shutter speed like 1/50 of a second so that your footage looks more cinematic.
And talking about cinematic, Vadim really pushed himself in his video Vindur. Meaning "wind" in Icelandic, this video is a non-narrative short film shoot in different parts of this magical land. Beautiful waterfalls, endless valleys, unusual mountain ranges, out of this world landscapes, fantastic canyon, and many other wonders makes Iceland unique, but Vadim and his wife Ludmila Tregub really managed to capture the diversity of this place. An important element, the sound of the wind, is very present through the whole film and takes us even deeper inside.
Iceland is so beautiful, that it sits right in your heart so you always want to go back.
This video was a semi-finalist at CineFest film Festival in Los Angeles and there is no wonder why!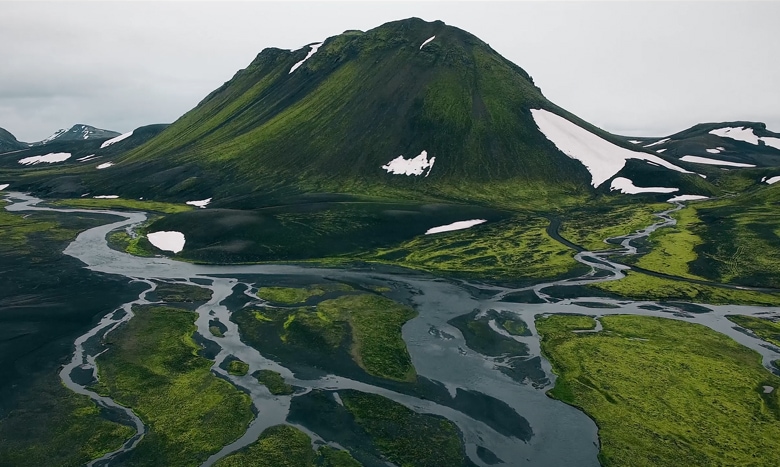 02:56
Vadim Sherbakov - Vindur
Find Vadim on his Website / Portfolio / Facebook / Twitter / Instagram