I recently received an email about our FV Player Pro plugin licensing and pricing. filmmaker Paul Moon's questions were good ones. Here are my answers. 
Hi Paul,

Thanks for your email and your questions. I'm delighted to answer your questions.

I am very bothered by what appears to be a surprise limitation on my purchase: https://prnt.sc/gerwa6. That is a screenshot of my license upon purchasing FV Player Pro. THERE IS NO PLACE ON YOUR WEBSITE CLARIFYING A LIMITATION ON MY LICENSE. For you to add this only after I paid, is unacceptable. I'd like to understand what happened. A product is completely worthless when it expires after 1 year.

Your license never expires. You can continue to use the last version indefinitely forever. The main sales page clearly states: "All updates and support free for 1 year."

It is no solution to that policy that my version number will keep working. A product ceases to work without important updates that keep the product compatible with changing characteristics of services like Vimeo and WordPress.

This is exactly why we cannot provide updates forever. The video landscape is changing so often and frequently that unlike some ecommerce providers who don't change many of extensions for years and charge hundreds of dollars per extension (WooCommerce and EDD – Easy Digital Downloads), we are working non-stop almost every day on improvements and maintenance issues for FV Player.

I strongly dislike "bait-and-switch" tactics that penalize those who actually send you money (I consider $75 to a be large expense for a WordPress plug-in).

I hate bait and switch tactics as well. Large expense: I both agree and disagree. $75 is not cheap, I fully agree. I'd like to lower the price and strive to do so. We'll probably break some new features out into extensions which have specific use cases (say pay per view) and I'm going to look closely at lowering the price of core.

Yet, yet, yet – to have access to the features, preferences, capabilities and constant upgrades of a plugin as sophisticated as FV Player Pro for $75 is pretty awesome. If someone tried to custom code just a small part of what FV Player Pro does on the typical website, it would be thousands and thousands of dollars and still not work right.

Thanks for being part of Foliovision!

Making the web work for you, Alec
Is $75 too much money for a video plugin or too low a price or just right? There's a free FV Player Pro license for the best answer to that question in the next month.
PS. If you already have a license, I will be happy to extend your license for an additional year.
---

You can see many of H. Paul Moon's films at Zen Violence Films. Among other subjects, Paul creates dance films, a subject close to my heart. His equipment review site is FocusPulling.com.
Since we had great responses to our question on social media, some of the comments below are reposted from
Facebook
or
Reddit
.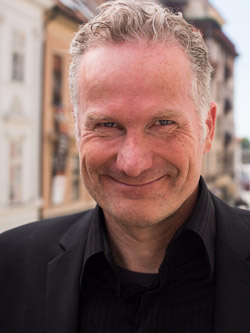 Alec has been helping businesses succeed online since 2000. Alec is an SEM expert with a background in advertising, as a former Head of Television for Grey Moscow and Senior Television Producer for Bates, Saatchi and Saatchi Russia.