Marta Bevacqua is an Italian professional photographer currently based in Paris. After started taking portraits of her sisters and friends, she got into the fashion photography with models in 2011.
Her personal artistic style represents the world where soft details meet dark surrealism. Each image portrays delicate, natural beauty with an emotive strength. Marta exposes viewers to this hauntingly romantic atmospheres using colour and contrast, and sets the mood within each frame:
Emotions and the power of telling a story.
With these same ingredients, she recently dived into the world of the conceptual art video. And after working a lot with water in her photographs, she decided to do a whole project based on this element:
Always adapting on everything, so versatile, moving unceasingly. This is probably one of the strangest and most beautiful natural things in our world.
So what if one day we woke up to another world where we could only breathe under the water? That is the story of this dystopian video clip for French pop music group Pégase, whose music is a perfect match for Marta's work.
Exploring this disturbing world, we see a girl depending on puddles, fountains or even on a glass of water, until she realizes that she became a water creature.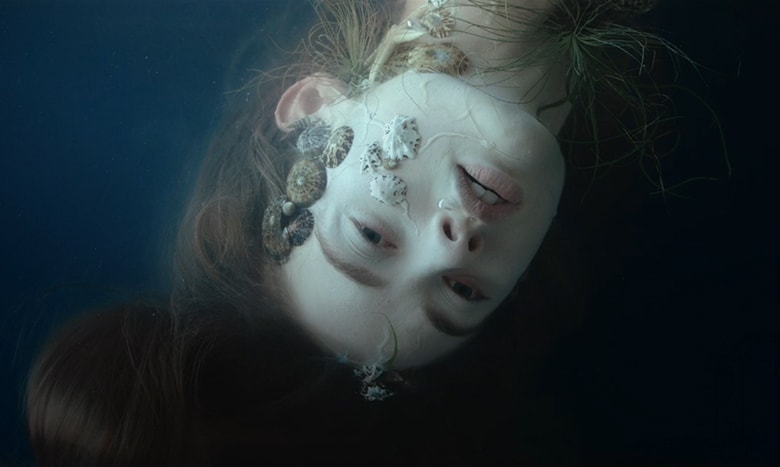 03:50
Marta Bevacqua - Another World
Find Marta on her Website / Facebook / Instagram
LR00SK