Susi Sie is a director, editor, and artist from Berlin. In her work, she seeks the interface between art and science. Her mission is to explore the physical and mathematical nature of unusual shapes, fabrics, and materials, and to show the hidden beauty and its magic. She only uses footage from real scenes and thus does not use computer animations or effects. For her, it is a personal study of the authenticity and perception of things.
And since we are talking about the perception, did you ever think about how does sound really look like? Acoustic signals transform themselves into visual structures in Susi's video aptly named The Essence of Sound. In a unique way, she demonstrates how matter reacts to vibrations.
It simply involved lycopodium, a very fine powder used for example on surgical gloves, and a subwoofer from high-end audio system manufacturer Burkhardtsmaier. Susi left everything else to the sound, which created fascinating patterns and mesmerizing forms. Add cinematic music from Clemens Haas, and you really feel like you're walking on Jupiter's surface.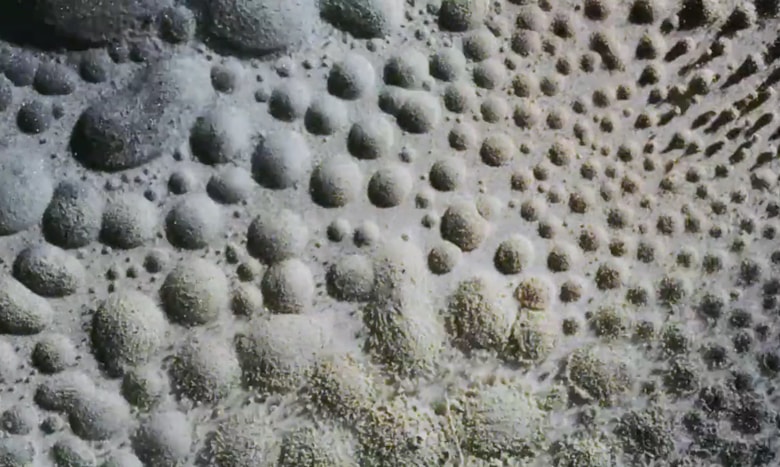 01:03
Susi Sie - The Essence of Sound
Susi Sie won Vienna Independent Shorts and Internationales Videofestival Bochum, and you might recognize her style from 2016 Olympics, where she created a visualization for the Beginning of Life act. Don't hesitate to find more on her Website / Facebook