One of our clients is deciding on whether he should renew Yoast SEO or move to our free FV Simpler SEO. Tommie asked me some good questions about the differences.
Our SEO workflow in Yoast is mostly to help writers. It tells gives Harriet and other writers suggestions and warnings on optimising the permalink, meta description, heading, etc. based on the keyword target/s. Is that what yours does too?
FV Simpler SEO will:
warn you to fill in a meta description
will warn you if your title is too long
will automatically shorten your permalink to the most important words
will preview how your page would look in Google SERPs
FV Simpler SEO will not:
tell you how to optimise the permalink based on keyword targets
tell you how to optimise the meta description based on keyword targets
There are a couple of reasons.
Someone who writes for the web should learn the basic theory of SEO (i.e. write about a subject and use that vocabulary everywhere without repeating the same words over and over again like a moron).
What really helps with SEO is writing great stories and putting in reasonable titles. All the SEO keyword counts are hopelessly outdated. It's hocus pocus.
As long time Yoast user amrandco writes:
The keyword, green light indicator, is so "not helpful' and badly configured for SEO, it's a joke. If someone new to SEO followed the green light and hit publish when it lite up they would never get anything to rank. It seems that Yoast advertises so many "features" BUT most of them are actually completely unnecessary and only add confusion and bloatware.
Advantages FV Simpler SEO has over Yoast:
works out of box with intelligent defaults
has very defensive settings so you can't knock your site out of Google very easily
is low maintenance
doesn't clutter up your dashboard with Yoast this and Yoast that bragging and noise (if you run Yoast SEO be sure to install Piet Bos's amazing five star SO Hide SEO Bloat
is free
Yoast SEO with six different plugins/extensions at €269/site is an embarassing rip-off. Developers like Yoast who are turning WordPress into a strictly pay to play platform are violating the spirit of open source.
Everything Yoast does has a price tag: Yoast users are not someone to help, but marks
Yoast violates almost all of the plugins directory rules – and gets away with it
It's particularly aggravating to see Otto and Mika from the WordPress plugin directory giving Yoast a pass on violating the plugin directory rules regularly, whether on compensated reviews or dashboard advertising or hidden backdoors or non-dismissable admin notifications.
Yoast spams the dashboard relentlessly: together with WPMUDEV and Automattic
those three alone have poisoned the WordPress dashboard
Some people think Joost de Valk is a great businessman in the way he steals from the WordPress community and gets help with it in exchange for some WordCamp sponsorship. It looks more like corruption at the highest level of our open source project. Who says money can't buy you love? Not our flying dutchman.
It's supposed to be illegal to reward users for 5 star reviews
It's supposed to be illegal to reward users for 5 star reviews: the implicit offer here is you can have some support for a five star reviews. Of course if you try to ask for support you'll be directed to buy the plugin. And once you've bought the plugin you'll be asked to buy the documentation. And once you've bought the documentation, hands-on support is available at $700/website (actually even worse, support is now $299/month). Yoast SEO is a bottomless scam. Buy any other SEO plugin and you'll get better support. Or use FV Simpler SEO for free and you'll get better support.
At one point, Yoast had the effrontery to name his plugin WordPress SEO. Not a peep from the plugin directory mods. Eventually as that's a trademark violation, Yoast was reluctantly forced to backtrack. Yoast apparently had plugin directory moderators deleting unfavourable posts for a long stretch.
Yoast is Lazy and hates to provide support
Yoast is lazy: he lives in the Netherlands but can't find someone to support users in French (hey Yoast, les Belges sont just à côté, faites appel, hein?) even though he lives next to a French speaking country.
You are right that we have been unable to help you in your own language, French. Since we have a very distributed support team, the only language we have in common is English. This means that we're only able to provide our premium support in English.
Hint: Joost de Valk. We support users in English, German, French, Spanish, Slovak, Czech and Hungarian and Russian with documentation in four of those languages. We have a smaller team than you do. You just have to want to make an effort. You and your team are an embarassment to Europe.
Even if you pay Yoast, there's no guarantee you'll get any support (the poor Frenchie above was a paid user, I hope he got his money back ). Even if it's just to uninstall his bloatware plugin successfully:
I installed the free version and it changed the contents of the h1 element on the home page and blog to the SEO title followed by a few focus keywords. It looks as expected when I preview changes for these pages but not after it's saved. I could not find this setting anywhere so I uninstalled the plugin but that did not fix it. I ran two different yoast uninstaller plugins and still no luck. I searched the files, database, knowledgebase, and support forum but cannot find where this is coming from or a solution. I submitted a message on the forum but still no help. I contacted the plugin developers but nobody will help me unless I purchase the premium version. So we upgraded to the premium version and still have the problem and now I'm waiting on support to return my email.
Marvel at the support paid users enjoy:
"Thanks for emailing us!

We've been working on some of the issues with our plugin. However, these are things that take a little time to do because we are tackling the issues as they come up."
Yoast destroys the integrity your admin dashboard
Watch the Yoast support team weasel and contort themselves dealing with serious criticism from an advanced plugin developer. Understandably Blackhawk Cybersecurity (they offer a great anti-spam plugin) doesn't like the admin spam:
As many other users are complaining of, over the years, it has become more and more promotional and invasive in the admin. Alerts harass the admins, and it's excessive….Subtle advertisements are fine. Yours are not subtle — they are the opposite of subtle. If you compare your ads to those of other plugins, yours are much more far more obnoxious. Perhaps the increase in recent 1-star reviews over the past few months should clue you in.

You've gotten 285 of your 409 1-star reviews in the last 4 months. That's 70% of your total negative reviews that you've gotten in the past 4 months alone. Previously, during the entire lifetime of your plugin, you only got 124. That's definitely an increase! How do you honestly not see that? (BTW, nice try with the 14 in 3 months. You have to look at the big picture, not short segments.)

Anyway, I've said my piece. You're not going to change minds with talk. Fix the issues.
Instead of dealing with the issue and fixing the admin spam, Ben Vaassen dissembles and weasels and finally just begs Scott Allen to change his mind and reverse the review with a pathetic smiley:
At the very least, I can try to change your mind, right? ?
It appears the only way to get free support is to leave a one star review, not a five star review. Way to encourage review extortion, Joost de Valk.
Yoast sells his users out to SEO spammer friends
Not only is Yoast spamming its users header tags, Joost de Valk is also selling our emails to his spammer SEO buddies:
Not to mention the amount of spam email from onpage.org. I have rolled back after updating only two sites, but I am still continually having to unsubscribe from regular Onepage spam mail.
Guess what OnePage wants from you too:
Surprise, surprise, once he's milked his users dry himself, Yoast is selling
his users emails out further to other SEO spammers for more affiliate dollars
When caught out deliberately passing on your data to third parties, Yoast was not temporarily banned from WordPress.org (standard procedure) but was asked to make this illegal data sharing opt-out. It should be opt-in (when you install the plugin it should not contact any external servers or services without permissions. Those are the rules the rest of us play by.
Yoast scamware and scareware endangers WordPress
Scamware plugins like Yoast SEO are why eventually WordPress will die. Under the weight of the carpet baggers like Yoast who only think of extracting money from users. WordPress advertises itself as the free way to build a website. Perhaps. If the user could only get past the pickpockets and muggers standing at the door and working the station with the approbation and encouragement of the cops.
How does any of this support Matt Mullenweg's claim about "democratising publishing"? When this is the kind of leadership an open source project has it is doomed. Yoast should feel ashamed for polluting the water we all drink. The average WordPress user can help by using any other SEO plugin and never paying Yoast a penny. If you would like to rate Yoast SEO, here is where you do it. Five stars not required.
To create a level playing field and encourage better behaviour, Yoast and Joost de Valk should be banned from sponsoring any WordPress Foundation or WordCamp project until he cleans up his act.
Addendum:
There are enough other WordPress SEO plugins which you could use out there, that don't require additional software beyond the core plugin or paying for support or documentation.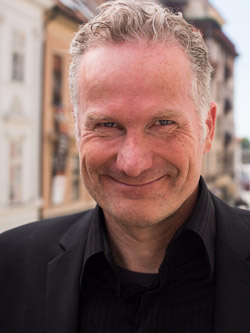 Alec has been helping businesses succeed online since 2000. Alec is an SEM expert with a background in advertising, as a former Head of Television for Grey Moscow and Senior Television Producer for Bates, Saatchi and Saatchi Russia.