Our free video player for WordPress FV Flowplayer featured only a single playlist style for a long time. We made the required code improvements to open the huge potential of custom playlist styles.
Default playlist style
By default you get playlist thumbnails below the player. 00:45
Tabbed Playlist
You can organize your videos into tabs easily.
Prev/Next playlist
This playlist style is most compact. You have to hover the player to get previous/next item arrows.
Other style which will be added soon is "Vertical playlist" as seen in this demo.
All of the above players are set to play Vimeo videos which is our Pro feature.
Here's how it looks like when you edit our shortcode using our shortcode editor:

Picking the desired playlist style
Other news
We reworked our Vimeo and CloudFront integration, we are currently doing some final testing. The new version will also feature improved Video Ads functionality which lets you put up your own video ads and then select which ones should be used as a video preroll/postroll on each individual video you have or across your whole site.
FV Player VAST is also awaiting a new release – we worked on improving the iPad compatibility. Turns out our plugin was not always playing the VAST ads on these devices as their behavior is inconsistent – depending on whether your video is already cached or not.
More information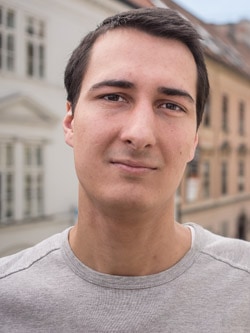 Martin graduated as an engineer in Computer Science from Slovak Technical University in Bratislava. He grew up in Liptovský Mikuláš in northern Slovakia next to the beautiful Tatra mountains. He is the developer behind our FV Player.