The issues in Flowplayer 6.0.1 were fixed, thanks to Flowplayer team for quick fixes!
The new version of FV Flowplayer 6 is at WordPress.org and the pro version is released as well.
FV Player is the most feature rich and easiest to use WordPress video player. The core video engine we use is the excellent Flowplayer. As you may know, Flowplayer.org recently released  a  full version upgrade – Flowplayer 6. It has some great new features:
HLS support in the Flash engine – making the HLS playback possible in basically every browser.
Subtitles button with multilingual support
Engine switching in playlists – making it possible to mix the video formats.
Better skin and other improvements
During our use it seemed to be faster than version 5
Many publishers are asking us why we continue to use Flowplayer 5 as the core engine for FV Player and have not moved to Flowplayer 6. Unfortunately Flowplayer 6 has a few critical bugs at this point:

Here's a screenshot of FV Flowplayer with version 6 core runnning with our Quality Switching
Flash engine finish event doesn't fire reliably – making the playlist unusable. The bug has been reported and it's getting fixed.
Web developers beware – Flowplayer 6 won't play on localhost at this point without a valid license key. This bug is getting fixed as well.
For the moment, for pro video publishers are much better off using the very reliable Flowplayer 5 engine.
We continue monitoring the situation and as soon as the two show stopping bugs above get fixed, we will release the Flowplayer 6 version of both FV Flowplayer, FV Player Pro (Vimeo, YouTube, quality switching, video ads) and FV Player VAST (video ad networks).
Thanks for trying FV Plugins!  
More information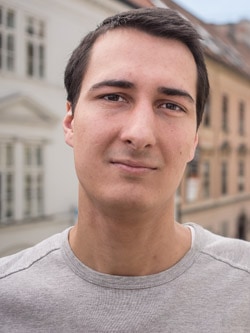 Martin graduated as an engineer in Computer Science from Slovak Technical University in Bratislava. He grew up in Liptovský Mikuláš in northern Slovakia next to the beautiful Tatra mountains. He is the developer behind our FV Player.