Update May 2021
: We do
not
recommend LastPass under any circumstances. LastPass was bought first by an awful competitor LogMeIn in October 2015 and then even worse
since December 2019
both are in the hands of private equity for $4.3 billion. After LogMeIn acquired LastPass, there have been never ending security breaches, the technology and interface have stagnated, while subscription prices have shot skyward year over year. In the hands of private equity, expect this kind of userbase exploitation to ever worse.
Fortunately there is a much better competitor, Bitwarden which we've used for almost five years now and which you should use too. The interface is better, the browser plugin is far more reliable. Bitwarden is the creation of a sole creator, Kyle Spearrin, who built Bitwarden from the ground up in a superhuman effort, including doing support for a couple of years while he built Bitwarden up. Now of course there is a larger team in place but Bitwarden is still very close to the technical founding team and is much better for it.
All of the good things we say about using a password manager like LastPass below apply to Bitwarden.
 
The big players in the Macintosh password software are LastPass and 1password/Dropbox. It's their business to keep your passwords secure. On the other side, there is the NSA who definitely would like into your password stash. Just how secure is your password trove when you use LastPass or 1password?




Password Data in the Cloud: Can LastPass Be Secure?
Many Mac users wonder whether using an online service for password storage is safe, specifically LastPass. One poster brought up the example of how Adobe was recently hacked and millions of accounts were compromised. Sony suffered a similar episode last year. Apple's developer program was compromised and shut down for three weeks. Scale and expertise of the company is no guarantee against hacking at this point: Adobe and Apple are among the largest and most profitable software developers in the world (it's the software which sells Apple gear and not the hardware, but that's a discussion for another day). If anyone should be able to protect his data online, it's those two corporations.
But these episodes shouldn't worry LastPass users. LastPass stores our data encrypted online and the data is only decrypted locally in your browser with your key, which LastPass does not have.
On the other hand, any data you have in LastPass is easily accessible by the NSA.

Prism compromised vendors by year: Dropbox was planned for 2013
As an American company, LastPass like Microsoft, Facebook, Google, Yahoo and Apple must provide a way to access their users accounts to the American security organs. What's worse LastPass executives are not allowed to talk about their discussions or cooperation with the NSA under penalty of fine and/or jail.
So don't expect any real revelations from LastPass CEO Joe Siegrist. He's not really allowed to talk about it and he doesn't want to go to jail.
LastPass's Obligations as a US Corporation
LastPass is an American company. After the latest Snowden revelations one has to conclude that their data is vulnerable and the NSA at least has a backdoor into your account (or that the keys are vulnerable to brute force in a clean room environment). LastPass can claim reasonable doubt if they only pass on encrypted data to the NSA which the NSA has to crack themselves without the constraints of limited tries per minute.

Joe Siegrist has many good reasons not to want to go to jail
NSA Access to LastPass Data
What the NSA would want from LastPass ideally is a backdoor. Whether LastPass can do this and not have the backdoor revealed is an open question. There is a binary into which a backdoor could be safely inserted. But unlike Microsoft backdoors, LastPass is a one trick penalty. With security compromised with evidence of a deliberate backdoor, the company would be instantly worthless (at best only a non-American actor could pick it up with promises to clean up the service once it's off-shore).
On the other hand, if the NSA had unlimited access to the data on LastPass servers, it would still be of enormous security value. Once that data is out of a protected environment, without query limits, the NSA can use traditional brute force hacking to break most LastPass vaults. For those where they fail, it's not that difficult to get a keyboard logger or even a video camera or microphone into the environment of their target. What's important is all that luscious data is in a single place.
As I mentioned, Joe Siegrist cannot talk about LastPass's relationship with the NSA. But in 2011, there was a security breach to the LastPass servers, about which Siegrist could talk. Here's what he had to say:
a potential attacker…could start going through and looking for people with weak master passwords without having to hit our servers. That's really the threat that we're concerned about….

You can combine the user's e-mail, a guess on their master password, and the salt and do various rounds of one-way mathematics against it. When you do all of that, what you're potentially left with is the ability to see from that data whether a guess on a master password is correct without having to hit our servers directly through the website.

The threat is that once somebody has that process down, they can start running it relatively quickly, checking thousands of possible passwords per second. If you made a strong master password, you are pretty much in the clear–it's not really an attackable thing. But if you used a dictionary word, that is within the realm of someone cracking it in a reasonable time frame.
Siegrist has basically given away the NSA game plan for LastPass. Anyone whose vault they need access to comes under special scrutiny via offline hacking with the full set of data provided by LastPass.
Your run of the mill hacker would not have access to all the data on LastPass's servers and thus represents a very limited threat (keyboard logging would be easier than cracking your LastPass database). But for those with the expertise and access to LastPass's full data set, cracking any given vault is child's play.
Thus spreading LastPass as far and wide as possible would be in the interests of the NSA. Much better to have that (relatively) secure data on an American server where they have unlimited access to all the bits and bobs in one place to be able to quickly crack the accounts they need than to have to hack into foreign servers just to get the raw materials to start cracking.
Free Service
Given the scale of LastPass's free service (we are enterprise customers curiously enough), I'm somewhat apprehensive about their funding. How did they manage to survive the early growth without much revenue? A whisper into the ear of the right VC fund and funding can be made quickly available to a trojan horse.
1password (not) resisting the NSA

Jeff Shiner Canadian CEO AgileBits
If you want a fighting chance of keeping your passwords to yourself, you could try 1password from Canadian company Agile Solutions. For the moment, the Patriot Act and FISA does not directly apply to Canadians. On the other hand, I don't think Canadians would do too well as tall poppies. While Canada suffers under the Stephen Harper Conservative regime, the US has almost unlimited reach in Canada. One could compare the relationship of Poland in the old Warsaw Pact to Russia.
Jeff Shiner CEO of 1password even claims 1password would rather shut down than comply with court orders to weaken their product:
The very real possibility that we would shut ourselves down (which would be public) rather than sabotage what we do and love should act as some deterrent to those who might wish to compel us to introduce a backdoor.
There's no need for the NSA to compel 1password coders to provide backdoors. Why not?
Unfortunately the best way to sync 1password is with Dropbox, which is again a US corporation (although according to the Snowden revelations one of the last to fall under Goliath's thumb). If you have your 1password data on Dropbox or iCloud (i.e. if you want to be able sync between physically remote computers which is the whole point of a service like this), you are no safer than when using LastPass.
At least LastPass has the benefit of being truly cross-platform (Linux too) and offering a free or very affordable service. We only pay about ten dollars per user per year for full enterprise LastPass as opposed to the many hundreds of dollars we would pay to 1password for just the licenses for 1password, without the fine enterprise account management LastPass offers.
Happy Thanksgiving America! The Patriot Act is a gift which just keeps giving.
Keeping your privacy and your passwords to yourself
If LastPassword and Joe Siegrist want to remain credible in the security field, they should move their servers and their operations out of the United States.
In the meantime if you want to keep your privacy, sell your Mac (or downgrade to 10.5.7 at least) or move to Linux. Do not use seLinux. Do your recreational browsing in a browser without cookies or flash. Reset the browser after each session. You can keep another browser for tracked logged in browsing (banking for instance). On those platforms, you can use keePass. Which is free.
Too hard? That's the whole idea. For the moment, the guys in trenchcoats and fedoras have won. No worries. For a long time so did the Swiss guards (making sure Marie Antoinette enjoyed her cake) and the Tsarist secret police.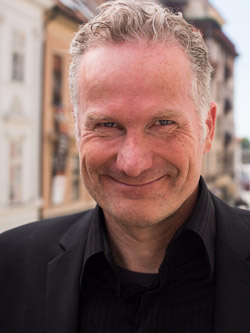 Alec has been helping businesses succeed online since 2000. Alec is an SEM expert with a background in advertising, as a former Head of Television for Grey Moscow and Senior Television Producer for Bates, Saatchi and Saatchi Russia.