If you use an unpaid dropbox account, be very careful. The support demands currently exceed supply and you are unlikely to get any help.
Dropbox Support, Feb 19 12:18 am (PST):

Hi,

Thank you for your support request. Recently, we have been receiving a high volume of support requests and haven't been able to get back to you within a reasonable amount of time.

The volume of inquiries we receive on a daily basis prevents us from responding to all requests. Although requests from Pro and Teams users will be given priority assistance, we will do our best to get back to other inquiries when possible. If you are not a Pro or Teams user and you're looking to resolve your issue before we can respond, you may want to check out:

https://www.dropbox.com/help/

If you need to restore a large number of files and are unable to do so, please visit the following instructions to help us speed up the restoration for you:

http://db.tt/2QPImJ3g

If you are still experiencing problems, please reply to this message. We will try our best to get back to you, however we cannot guarantee a response. We're very sorry for the inconvenience.

Regards,
The Dropbox Support Team
 
We use Dropbox a lot and this is a worry for us.

dropbox drew houston
No support for non-paid users happened with Gmail. I had a nightmare situation with my ex-girlfriend who got locked out of her Gmail account (we reported an intruder at which point Google locked her out). Only via the AdWords group (I managed a large account there at the time) were we able to get the personal attention necessary to unlock her Gmail account which otherwise was gone for good. Fortunately Google woke up and started to provide paid support to paid accounts.
What concerns me about Dropbox is that the company pricing is ridiculous. It's not based on total storage but on number of users. I don't want to buy my staff 100 200 GB accounts. They can get by on the same 10 GB or so of free storage but I'd like to have the ability to manage their accounts. The business unit at Dropbox is very small business unfriendly and inveterate spammers. Instead of creating clients, they are pushing us away from Dropbox.
Here's what it would cost to add just the core Foliovision team (those who actually turn up in our offices and/or work regularly with us):

the crazy Dropbox business pricing, forcing 200 GB/user 
on hapless businesses: we are not file traders for crying out loud
There are a lot of other places I'd rather spend $3920 on our business. We spend less on New Relic which actually helps us improve our clients sites and our programming on a daily basis.
For that matter I don't want a 100 GB account for myself as well. All my computers are on SSD's now and most of them have at most 20 GB of available space for shared storage.
Non-existent support doesn't help either. Be careful out there.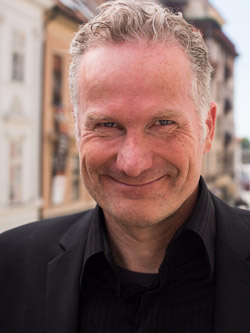 Alec has been helping businesses succeed online since 2000. Alec is an SEM expert with a background in advertising, as a former Head of Television for Grey Moscow and Senior Television Producer for Bates, Saatchi and Saatchi Russia.