For many years I've admired my sister Julie's charity activities and JKT charity pages on her website. Gradually over time, we've ended up doing a fair amount ourselves.  The last couple of years I've promised myself to put up a list of our activities too. What you believe in is so important.
I was recently at a Canadian round table in Slovakia. The Canadian Ambassador to Prague (Canada for inexplicable reasons does not have an Ambassador in Slovakia though most African republics do) asked us very politely what motivated us to come to Slovakia. One well-known business figure quickly answered, "Money is the name of the game. That's what brought me here and that's what gets us up very morning. Isn't it?" His pudgy face beamed at all of us for certain affirmation.
I nearly choked on my drink. I couldn't believe that anyone could live with such shallow values.
Money is certainly not what gets me up every day. Building a better world is. Sometimes it starts by making sure our team is well fed, well paid and well lodged. But the true journey goes much farther.

Cancer survivor Julie Kinnear leading a huge team in a ride against cancer
I have been somewhat concerned that some of our clients or potential clients would shun our services if they knew what progressive organisations we support. But at the end of the day, a progressive stance is part of who we are. We haven't had too many gun-loving, invasion-happy oppressor clients.
And that's just fine with me.
It's been great working with our clients who are usually small to medium sized organisations (not always: we've had Microsoft Seattle and The Hollywood Reporter among other large clients) trying to improve their own communities.
On the occasion of American Thanksgiving (Canadian Thanksgiving is in October), I finally had  peace from our clients to put up a first draft of an about page with some of the organisations we support. The normal pace of my email around 250 emails/day which I actually have to read and answer about a third: on American thanksgiving it's dropped to under 50: if only Thanksgiving came more often.
I'm especially proud to support Captain Paul Watson of The Sea Shepherd every month and for the work we've done to help Mario Radačovský found an international level modern dance company here, Balet Bratislava.
Both men are doing heroic work at great personal sacrifice. This is really change we can believe in. People who are willing to put themselves on the line to do something for the greater good.
Keep on doing it Captain Watson, ballet founder Radačovský, Professor Juan Cole. Your personal contribution to making a better world is what makes hope possible.

sea shepard paul watson takes a bullet saving a whale
Thank you to all the volunteers at EFF.org, Wikileaks, Series 8:08, Znet for your great work against tall odds.
Thank you to the open source projects and coders with whom we've been able to give something back to the giants like Tim Berners-Lee and Richard Stallman who made this explosion of shared knowledge possible.
Thank you to our clients who trust us with their projects and their dreams (quite rightly it turns out) and give us the opportunity to contribute to their lives and the ability to contribute to the organisations we support.
Thank you to the Anima which supports us and allows us still to toil for a better life for humankind and all beings on this earth. However dark the clouds overhead, there is still light on the horizon.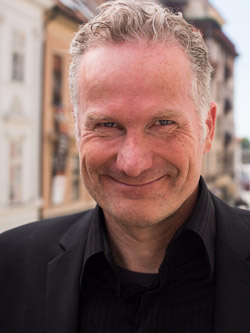 Alec has been helping businesses succeed online since 2000. Alec is an SEM expert with a background in advertising, as a former Head of Television for Grey Moscow and Senior Television Producer for Bates, Saatchi and Saatchi Russia.