Philip Dow's Journler
Philip Dow is the developer of the very well received Mac PIM (personal information manager) Journler about donationware. His application Journler had an open donation policy for personal use. Contribute whatever you like. A single commercial use license was/is $25.
Phil is going full-time as a developer now and is starting to feel the pain – lots of downloads and good press, but not a lot of revenue rolling in.
Out of 580 registered users, Phil had received an average donation of $17. That makes a total of about $9800. But in the end, Phil feels that some are abusing the donation system.
Today I received a donation for $0.01. A penny. Single dollar donations unsettled me, but I was willing to give the individual the benefit of the doubt. A penny starts to push it.
My guess is what the person got by donating a penny is a non-revocable personal license to the full version of the product.
I have been developing some commercial level plugins for WordPress and am about to release them. I am firmly against doing so. And Phil's numbers provide hard evidence that I am right to feel that way.
An application like Journler should be making more money for its developer than it is.
What I am working towards is a free license for personal use – like Phil – but a payment per website for commercial sites. If a commercial site wants to use our plugins, either they pay a modest license fee – or they shouldn't use it. Some will pirate our plugins but hopefully many won't.
I'm not quite sure what the best mechanism is for reminding commercial users that they haven't paid their license fee.
One of the things I am thinking about is requiring that in any support request, the URL be listed. If the URL is commercial and there is no record of a license for that domain, then no support.
Rather a polite email back, explaining the commercial use policy and inviting the user to purchase a license.
I am also considering making all downloads registered. If someone wants our commercial grade plugins for free, I don't believe a method to contact them about updates and new plugins is too much to ask.
The intention is to support art and personal expression at no cost. I don't believe we or any other commercial-level plugin writers should be obliged to support other people's ecommerce sites for free. That's just out and out wrong.
Look for a guide to commercial-level WordPress plugins here, along with a suggested donation level.
On behalf of our clients and for our own sites, we will be donating to each plug-in author at the recommended level.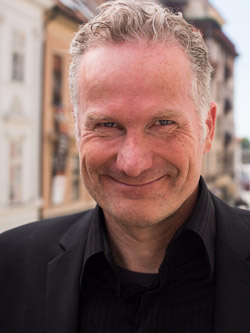 Alec has been helping businesses succeed online since 2000. Alec is an SEM expert with a background in advertising, as a former Head of Television for Grey Moscow and Senior Television Producer for Bates, Saatchi and Saatchi Russia.