We buy and use a lot of software here at Foliovision. We have all kinds of weird stuff running for checking web rankings and logging backlinks in our SEO business. We don't like Adobe much for price gouging so we buy all kinds of graphics bits and bobs to
Basically our rule is that if a software program can do it faster, then have a software program do it. This approach allows us to offer our clients more service within their budget. So we have contact with a lot of software. While out shopping online (how's that for a pleonasm) I've often seen sterling awards pages for what looks like really rubbish programming.

inventory builder bogus software awards
Where do these ugly little banners come from and how the software developers earn them?
It turns out just by submitting software. No, you say, impossible. Somebody's looked at the software. No, no one has ever looked at the software.
Prove it, you ask.
I don't have to. A gentleman by the name of Andy Brice already has.
He submitted a bogus piece of software to 1033 sites. His bogus soft included a screenshot like this:

bogus software submission screenshot
Andy's fake app was approved and listed on 218 software directories. Incredible. Even more shocking, he won 16 awards. Sixteen 5 star awards would be enough to give even the worst piece of malware a veneer of respectability.
So what is a shareware purchaser to do?
Buy a Mac. In the Mac universe, there are only three software download sites of any import with VersionTracker.com and Macupdate.com battling for top dog for the last three years, with IUseThis.com trailing.
The ratings and comments on all three are legitimate and minimally censored in favour of the developers. Even I'm aghast at some of the things I read on Macupdate in particular (Nate, for the most part, please keep them up, following the profiles of some of these curmudgeons is incredibly entertaining and keeps people coming back to Macupdate).
The sites are not perfect. One developer had friends inside Macupdate whom he tried to use to censor commentary (Misha, I believe). In the end, after some comments being pulled and the tempest in a teapot rising higher Nate finally intervened and put the review back online and warned off the developer.
In any case, these three sites don't hand out prizes. They allow developers to display user ratings badges on their sites like this:

If a developer posts an incorrect Versiontracker or MacUpdate badge he or she will be asked to pull the badge down immediately. In any case, it is standard practice for the badge to link directly to the developer's site. If a developer encourages sock puppet votes he's blacklisted. Unfortunately the list is only three developers long, so I'm not inclined to believe it's complete. On the other hand, perhaps Nate and team have caught and warned 200 developers but it didn't get to blacklist levels.
A couple of years ago, I had the feeling MacUpdate might become a bit smug as VersionTracker atrophied. IUseThis.com came along just in time and made MacUpdate pay more attention to the convenience of users of the site first. What kind of nuisance am I talking about? There was a period of six months where it was impossible to search MacUpdate from outside the site – you had to load their overly busy, distracting home page to do so. Finally they quit that about a year ago.
So in the Mac universe there are just three sites of any import. On any of them fake feedback is likely to be called quickly. There are no fake awards. If a Mac user sees any other award badges, s/he will ignore those banners.
Straightforward access to high quality shareware is another reason I decided to take Foliovision Mac-centric at the end of 2009. Previously we had only had one and then two Mac users in the company. Now we have moved to fifty-fifty. We do have some very bad copycat developers like Koingo Software (from beautiful BC just like me) who hawk their second class wares everywhere, but you can usually suss them out pretty quickly.
It would be nice if CNET would pull about three quarters of the javascript and half the ads off of Versiontracker so we could go back to a two horse race. I'm not quite sure what ails IUseThis.com but at least they are there as an insurance policy if MacUpdate starts to go off the same overly monetized rails as Versiontracker. But all in all, as Mac users we are quite fortunate in our developers and our shareware sites.
Especially in comparison to the Windows world.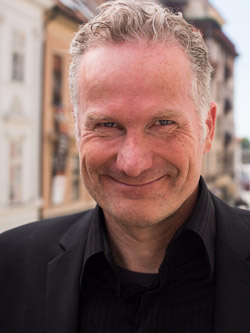 Alec has been helping businesses succeed online since 2000. Alec is an SEM expert with a background in advertising, as a former Head of Television for Grey Moscow and Senior Television Producer for Bates, Saatchi and Saatchi Russia.