The argument against the cloud succinctly made:
Cloud computing will not achieve measured penetration because data is the penultimate when it comes to IP and what drives value for corporations going forward. Look no further than Toys R' Us and Target as two recent examples. Once they realized that they had allowed the fox [Amazon] to guard their hen houses [i.e., their online stores], they immediately withdrew from Amazon's cloud.

When a competitor [or potential competitor] knows where your customer is located, what your customer purchases, how much they pay, etc., then you have given your business away — pure and simple.

Do you think that Amazon, EBay and Google are not data-mining every transaction that occurs for every online store that they host ? The minute that they see a trend in a new product selling in quantity, etc., they will use the data to their advantage, which usually disadvantages the owner of the data.

Putting your data in the cloud is a sucker's bet.
via Sky's the Limit – Barrons.com.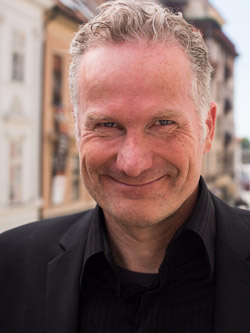 Alec has been helping businesses succeed online since 2000. Alec is an SEM expert with a background in advertising, as a former Head of Television for Grey Moscow and Senior Television Producer for Bates, Saatchi and Saatchi Russia.