Every time I've used eBay, I've hated it.
Last minute bid sniping (been on both the giving and taking ends:
frankly, there's no point in bidding until the last two minutes
talk about interrupting one's day)
Fraudulent sellers given nearly free rein (i.e. Apple computer, Canon cameras)
No real buyer protection policies
Horrible mediation procedures
High fees
There's not much to like about eBay.
It turns out I'm not the only one not to like eBay. Finally, the tide is turning against eBay – and much of their trade is moving to Amazon.
I am not surprised to hear about Amazon. I work with retailers who used to be 100% eBay.

A year ago, when someone sold on eBay and Amazon, they did about 70% eBay vs. Amazon in volume. About 6 months ago, it was 50/50. Today, they are selling more on Amazon – at much higher prices and margins.

eBay's bad reputation is turning it into a lemon market, if you remember from an economics class.
This evidence is anecdotal but supports my experience. In difference to eBay, my experiences with the Amazon marketplace have been very positive. When I've found a fraudulent seller, they've been policed out very quickly (overnight).
I'm glad to see good businesses on the web are at last reaping the rewards for the safer and more pleasant environment they provide.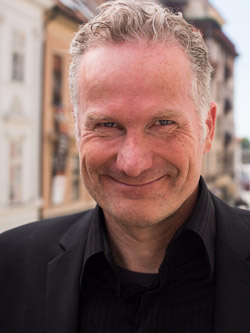 Alec has been helping businesses succeed online since 2000. Alec is an SEM expert with a background in advertising, as a former Head of Television for Grey Moscow and Senior Television Producer for Bates, Saatchi and Saatchi Russia.