One of our Typepad to WordPress clients would really like to rank higher with her nice new WordPress weblog. She is hosted at Bluehost.com. Her IP number is 66.147.242.185. I ran a quick check to find out what other websites are on that IP.
Here is just a partial list of her neighbours:
consumersadvicemonthly.com
inkerstattoo.com
marksartori.com
mckennalaw.org
starbrighttravel.com
www.agap3.com
ww.ciafrica.com
ww.ed4wb.org
www.hittherack.com
www.juniormemorychampionship.com
www.morganjameschadwick.com
www.rentatelemarketer.net
www.rockymountaincoe.org
www.trinityschoolokc.org
www.turkishtravel.com
www.oldfortestates.com
www.hambastegi.org
www.agimaklake.com
www.tlca.org
www.turkishtravel.com
www.le-friseur.de
www.state4.com
www.calvarycampground.org
theoldfort.com
saltshakers.org.au
www.cspn.cl
www.lgmpharma.com
www.nawr.com
www.endlessblue.com
www.anternasional.com
www.haftegi.com
runebearer.com
www.developafrica.org
www.lindaq.com
www.rockwoodgarden.com
www.trinityschoolokc.org
tlca.org
www.hainsworth.com
www.spokanerecycling.com
oldfortestates.com
skymanor.com
www.piloterror.net
www.oldfortbequia.com
tw-volvo.com
www.ciafrica.com
www.hittherack.com
www.lkrobertson.com
nawr.com
www.equal-rights-now.com
percepolis.com
www.adpi.net
adrealestateinc.com
www.cwa7603.org
lollydaskal.com
aberdeeninvestment.com
www.we-recycle.com
shipnai.com
www.robertwells.com
www.danceconmigo.com
resremcon.com
www.foodini.org
www.uufsm.org
www.patrickhorsley.com
www.naccfi.com
thebeanery.com
www.arcbutte.org
www.ed4wb.org
www.summerplacecasuals.com
www.pasadenavilla.com
www.ilovejupiter.com
donleycomm.com
bequiablog.com
www.harkeytileandstone.com
www.careerdesigncoach.com
thenfi.com
www.cameopublishing.com
topshelf-fishing.com
Some of these sites look okay. Others look like real cruft.
After doing a careful WordPress SEO tune-up, my next recommendation was that she moves to a clean dedicated IP.
It's possible to rent a dedicated IP from Bluehost for $30/year (at least it was in 2006).
Why is it important to be on a dedicated IP? Google says it doesn't matter. But Google scores everything. Even how long you have paid your domain registration (on your high value domains pay up those 10 years ahead – scammers and spammers don't). A dedicated IP costs money every month. And that means that the site owner is probably a lot more serious about the website.
Why on earth would Google give up on scoring such a great indicator of site quality?
Before anyone goes and complains that there are lots of bad sites on dedicated IP's, I would like to point out the math.
there are many, many spammy sites on shared IP's from the likes of Dreamhost, Bluehost and far worse (out of inadequate and oversold hosts, Dreamhost and Bluehost at least take a kick at the can with customer service)
there are proportionately few high quality sites on those shared IP's
there are some spammy sites on dedicated IP's
there are many high quality sites on dedicated IP's
The Google corporation is a lot better at math than Foliovision (and we have mathematicians on staff as well) and probably much better than your own company as well (unless you are a brokerage writing your own market timing software). Google have done that math and they do score IP's along with another 2000 related factors. A dedicated IP won't win the race for you, but who wants to head out the gate as the star downhill skier who doesn't handwax his or her skis?
I am always complaining about Typepad (and for good reason: Typepad customer service is terrible, the platform is deteriorating instead of improving and SixApart deliberately cripple Typepad export) – but this is one area where they score high marks. The IP's are shared but you are sharing with other high quality sites as a group. Google does give bonus marks to Typepad IP's. If you move away from Typepad but to really crappy hosting, you may even see your search engine rankings drop until you fix the hosting problem.
There are other issues with crappy oversold hosting besides a fair amount of site downtime per year and the lousy/incompetent/slow support.
One is pingtime and the other are what I like to call hosting brownouts. If you've ever been a client at Dreamhost, you know that they cram your server until it creaks. It's like the old stationwagon with everyone's bike on the roof, all the boxes crammed up to all the windows pushing down the interstate. Sure it still runs – but not very well. The underlying car might be pretty good but it's just overloaded. That's a Dreamhost and as far as I know Bluehost server as well (and the worst part is that these two guys are far from the worst of a bad lot – for a hobby or personal site, that doesn't really need to be up all the time or can occasionally be slow as it doesn't get many visitors, they are probably just fine).
Google will also score your site on speed of the hosting. And once again, fast, responsive hosting is the signal of a quality website. Is Google doing the math? You bet… with more than 200 million websites in the world to keep track of and to rank, they have to.
It's getting to the point, we recommend to almost all our clients that they join us on Foliopress.net with a dedicated IP. We host our clients on clean IP's on one of the top tier hosts. Sites load like lightning, downtime is non-existent (in three years, I haven't managed to put three hours together yet – and I am talking about total downtime including scheduled maintenance fixes). We have optimised our already top-notch hosting to run impeccably with WordPress both cached and uncached.
I know this works. We have seen some of our clients move to us from Dreamhost for example and double their traffic in less than two months, with no other changes, mainly from being on better quality hosting and clean IPs.
WordPress SEO Takeaways:
Get yourself great hosting.
Get yourself a dedicated IP while you are there.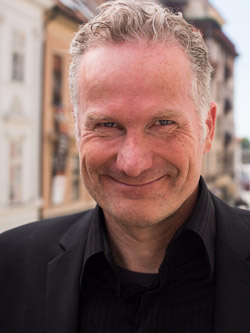 Alec has been helping businesses succeed online since 2000. Alec is an SEM expert with a background in advertising, as a former Head of Television for Grey Moscow and Senior Television Producer for Bates, Saatchi and Saatchi Russia.