There are lots of ways to build incoming links.
For a small window of time (about six months until April of this year) sponsoring WordPress themes was a great way to get varied links from lots of different independent websites.
Of course these links wouldn't be going on top PR sites generally (custom themes) and you don't have control of the theme of the site.
On the other hand, you do have control over the anchor text, which is already not bad.
And previously it was quite inexpensive – you would pay about $40 or $50/link on a two sponsored link theme and around $70 to $100 for a single sponsored link theme.
Things have changed – most theme developers are pushing three sponsored links and are trying to get $100 or more per link.
With the inflation and feeding frenzy, a lot more lousy developers have thrown their hats into the ring, so there is an oversaturation of themes.
The developers all talk a good game of how they promote the theme on sites such as:
Unfortunately on all or most of these high PR authority sites, your sponsored link will be nowhere to seen. Just a link to download the theme and some jpegs of the theme.
The developers will also try to shout and scream about 450 downloads, 1037 downloads for past themes. But for link building number of downloads accomplishes nothing for you.
What you are interested in is the number of sites which use the theme and include the sponsored links. For the purposes of sponsored links, a single is much better as the end user is less likely to rip out the links. By the same token it would also be better if the links were discreetly nested and not in electric green (where they are likely to attract the attention of the site owner and his visitors and finally get ripped out). An exception could be made if your site is likely to go viral and has a very wide appeal. In that case, clicks from sponsored links might actually contribute to your business. For my regional websites, we are not looking for random clicks. It will never generate any business for my clients and the more discreet the sponsored links the better.
The only thing which counts is the number of site owners who use the theme and leave in the sponsored links. The quality of theme is exponentially important to the success of a theme sponsorship. Sponsoring a mediocre or me-too theme has absolutely no value.
And there are a lot of of second-rate commercial theme developers out there. The first indication of quality issues is an absence of cross-browser and cross-platform compatibility. I.e. the theme works in Internet Explorer but the header isn't positioned correctly.
So first of all you have to make an informed decision about the likely success of the theme with the wider public.
How to choose a theme to Sponsor
aesthetic appeal
functionality
cross-browser compatibility
discreet sponsored links
past promotion track record of the designer
Alright that's how you make the decision on a new sponsorship. But how can you do an effective audit on the results of your campaign. Going through one's own backlinks would be a long and tedious process.
How to an audit on a sponsored theme's success
Find some past sponsored themes from the same developer.
Find the sponsored links on any given theme.
Copy the sponsored links out one by one and feed them back into Google together with each individual sponsored link in quotation markets.
See how many results come back.
Those are all the results you are going to get.
Keep in mind people who find, download and change their WordPress theme are likely to change it again, so these can't be considered permanent links, but medium terms links in most cases.
Let's work through a specific example. Let's start with the rather attractive and well-named 1984 theme from Linkrain who is one of the better and more active commercial WordPress theme developers:

1984
1984 has had 757 downloads as of today from themes.wordpress.net, a very respectable number for a relatively new theme.
The sponsored links are
SEO Friendly Web Directory
Software
Electronics and Appliance Stores
7CD Directory
Here's the Google query you run "SEO Friendly Web Directory" "Software" "Electronics and Appliance Stores" "7CD Directory". Here are the results: 1 to 5 sites. Not what we were hoping to see. Two from LinkRain's own weblog. Was that the result we were hoping to see? Not at all.

Google-Results
From the same designer, the rather more original Burned Page with only 361 downloads from WordPress.com yields 74 results in Google – some of them quite good PR 3 and 4 sites. A rather better return on investment for your $100.

Burnedpage
By the way, it is necessary to do a sight check on a number of the results to make sure that the sites are really using the theme and it's not some weird coincidence or a grouped theme buy (5 themes sponsored by the same group).
Alternatively if one wanted to do a check on the backlinks – which at this point can only be usefully don using Yahoo – the following query works Yahoo Search with the following query works linkdomain:www.mobiles.co.uk/ "We Buy Houses" "SEO Friendly Web Directory". In the case of the Burned Page, Yahoo yields 14 confirmed backlinks along with 186 hidden results. Not great.
Burned Page is a good example of an ordinary but visually original theme.
So is theme sponsorship a total waste of time?
Not entirely. The kind of gem you want to unearth is the Tiga theme which dates from May 2006. 15604 downloads. 543,000 results in Google. Unfortunately for sponsers none of the links are sponsored. The two links I used to audit Tiga distribution are designer links.

Tiga-Ozh
Just goes to show that the best things in life money can't buy (love, friendship). In general the quality and originality among sponsored themes is extremely mediocre. What you are looking for as a buyer is an amazing theme – it might even be worth setting up a great graphic designer to do one according to your own specs and add the quality coder after the fact. A single amazing theme could be worth thousands of dollars of incoming links.
On the other hand, no one can predict if a theme will get 1500 downloads and two hundred results or 15000 downloads and 500,000 results. There is a bit of a roll of the dice.
Now that the WordPress theme market is so saturated, it is even harder to gain traction for anything but a top notch theme.
My own belief is that any theme with more than two sponsored links (including designer) will have a lot more trouble taking off. Or users will just use the theme and rip out the links. People are more and more aware of things like footer links.
One golden theme could bring you 500,000 incoming links!
In general, I would avoid the theme auctions at DigitalPoint.com. The quality of themes is quite mediocre, mainly driven by a commercial mindset and quantity not quality. Most of the designers are from places like the Philipines or India. For the most part, their work does not measure up to the best independents in the North America and Europe. For the moment, their work is mostly cheap knockoffs.
The other issue is the theme links are auctioned off which is a terrible waste of time (I lost a sponsorship after 3 days when the designer extended the auction an extra hour). When I first started sponsoring themes the buy it now was low enough, that I would just buy the sponsorship and forget about it. Now they've jacked the buy it now prices up high enough ($150/link) that you have to be in there with a bid in the $75 to $90 range to get a fair deal.
My own vote is for commissioning a theme from a designer with a great track record. Finding that designer is however the subject of another post another day.
WordPress themes, link audit, DigitalPoint.com, web design, buying links, sponsored themes, site promotion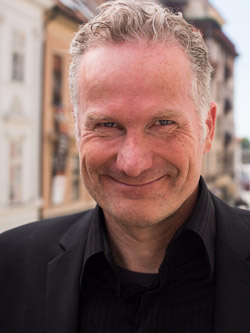 Alec has been helping businesses succeed online since 2000. Alec is an SEM expert with a background in advertising, as a former Head of Television for Grey Moscow and Senior Television Producer for Bates, Saatchi and Saatchi Russia.