Over the last month, the internet has been awash with stories of the fabled New York Times slow demise, as indicated by huge losses and impending layoffs. As the new Wall Street Journal hires, the New York Times fires.
The decline in New York Times revenue and readership surprised me somewhat, but I accepted the decline at face value. Given the New York Times atrocious editorial standards throughout the Bush regime, including aiming and abetting war crimes (Judith Miller), the loss in circulation seemed like just desserts.
But today, Comcast's list of the top 50 websites for March came across my desk. Based on unique visitors, guess who's at number 12 with 47 million unique visitors for the month? For refernce, that's just behind Wikipedia, Amazon and ahead of Facebook, CNET, Adobe, CBS and Craigslist: The New York Times Digital.

Comcast top 50 websites by unique visitors
Which set me to thinking what kind of second rate media (advertising sales) strategy would it take to lose money with the number 12 website.
I don't know how reliable the Comcast numbers are so I went and ran some quick checks on Alexa.com.
While the numbers are not as good over at Alexa (the New York Times is number 25 in the United States), the reach is still fabulous. Where the New York Times falls down is in page views. They average only 3 page views per unique visitor.
Contrast those page views with Wikipedia at 5 page views per unique visitor or Google at 7 page views per unique visitor or Facebook with 25 page views per visitor.

nytimes vs wikipedia vs amazon vs digg vs facebook
Why are the page views so low for what should be a multiple page view experience (who opens a newspaper to read one article)?
The silly registration hoops. You can't read NYTimes.com without jumping through hoops. Either you register with them (and they kill off the registrations occasionally, requiring reregistration as I did register once but my login is dead) – or you can't view the site. They've taken to effectively blocking BugMeNot.com which used to be the best way to log in to NYtimes.com in a hurry.

NYtimes registration firewall lockout
It is possible to bypass the login with a very clever automated NYTimes registration bot which generates a totally anonymous profile in a nanosecond. You can link to stories with a special URL which can be generated with a javascript bookmark.
All of these shenanigans are time consuming and annoying. And guess the results – you arrive at NYtimes.com from a weblog on a permalink. You seem something else interesting and want to go and have a look. Paff – you're locked out. Register or forget it (correction: apparently you do get four or five peeks before you hit the registration firewall).
Once you do register, a good number of the stories still won't be accessible without paying a ludicrous fee ($5 for a newspaper article?).
So now the business model is to start letting journalist go. So less high quality (I think they got rid of Judith Miller, no? and lately they've been letting a lot of Republican cats out of a deep dark bag – so let's be optimistic) original content. Less information for the search engines, less possibility of generating original content.
I don't understand these guys. Their assets are:
brand
original content
What they think are is their third asset – traffic/eyeballs – is only built on the first two. So when they dump a certain amount of the original content, down goes the traffic. The only thing differentiating the NYtimes from all kinds of news and aggregators is their pressroom.
The first attack came on the quality – the brand:
Well, they didn't let Judith Miller go. And her fact-impaired cheerleading for the Iraq war has helped land us in a mess that's going to last at least another 10 years, in my opinion. And kill several thousand more US soldiers, several *hundred thousand* more Iraqi civilians, cost us trillions more dollars, and worse…

The problem the Times has isn't the quantity of reporters, it's the quality. People know they can't rely on truth from the times on important issues, because they *have not* been able to rely on,
Wave two is coming on quantity (number of reporters).
With the traffic, search engine rankings and original content they have, someone in the NYtimes media department is doing a seriously bad job of promoting and monetizing the site.
Years ago Salon.com came up with the model of subscriptions or day passes which require viewing advertising. It's still working for them (and they are looking for New York advertising reps). In the meantime, couldn't somebody clever implement this or come up with something new?
If the New York Times media department doesn't hurry up and figure out how to extract revenue from their brand and original content, the next loss will be traffic. From the loss of traffic, there will be no return.
This is not a critique of their tech department who seem to know what they are doing:
high search engine rankings
good internal search
attractive layout
But rather a critique of the business side of operations.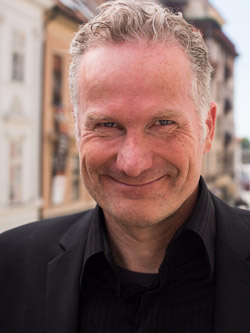 Alec has been helping businesses succeed online since 2000. Alec is an SEM expert with a background in advertising, as a former Head of Television for Grey Moscow and Senior Television Producer for Bates, Saatchi and Saatchi Russia.