John and I have often quarreled over the appalling WordPress login visuals.
Every site has to go to the same ugly login page:

WordPress-Login-Old-V1
The login page gotten somewhat better since version 2.1 but it still just doesn't fit in with the rest of the site. Which site? Any site!

WordPress-Login-New-V2
I guess this would be a great design if you are running a Star Trek fan club.
John would prefer not to fix the login page issue as it means altering core code. He's got a point. Once you start forking core code, you better be tracking your changes minutely (it's okay to hack into one file in my opinion, or one section, which you replace wholesale – but once you eat the first cookie, it's hard to stop and pretty soon the tin is empty and you have nothing but crummy code…).
What does Themed Login Plugin do?
Theme the Login, Registration, and Forgot Password Forms.
Customize the top text of the forms
Change the default registration email that goes to the user.
Change the default notification email that goes to the admin.
Change the default email address (wordpress@domain.com that the registration email comes from.
Send emails to a user when the administrator adds a user. This is an option that can be turned on or off. If this option is on, when an administrator adds a user then that user gets an email just as if the user had registered manually except that the administrator specifies the password.
We've fixed this once manually on this site, but the way forward looks sure.
Now we just have to get around to restyling the outdated Admin interface. There is one good effort out there but it's Netscape/Safari only.
We are also working on customised user landing pages and tieing comments into user profiles.
Hopefully James's code will help us down that road as well.
---
Here's another approach to the login page – creating something entirely new and very sexy.

WordPress-Login-Custom
I prefer integrating the custom login page into the existing theme.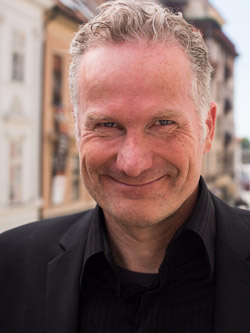 Alec has been helping businesses succeed online since 2000. Alec is an SEM expert with a background in advertising, as a former Head of Television for Grey Moscow and Senior Television Producer for Bates, Saatchi and Saatchi Russia.