One of our client recently had an annoying comment posted on his site. Even more annoyingly, the commenter had posted a fake email and clicked Subscribe to Comments. Now this client runs a pretty busy client section: 200 comments per post is not uncommon.
Result of the fake address passing: over 200 bounced emails in his inbox. Richard tried to remove the commenter's subscription in the admin section of Mark Jaquith's Subscribe to Comments (WP Plugins). It didn't work.
We tried to block the user from receiving any comments. Didn't work.
Clearly there is an issue between WordPress Subscribe to Comments and WordPress 2.9. Easy enough to fix. But we have about five popular plugins right now in active development and adopting another step-child would take us away from our existing work.
What did work for stopping the bounced emails, we simply removing the commenter's address from the email.

WordPress Subscribe to Comments Admin options:
These are the ones which don't work in WordPress 2.9
unsubscribe and block – they are still working in Gurken
After that we did a bit of looking around and a fellow by the name of Martin Spuetz has written a fork called Gurken Subscribe to Comments (WP Plugins). What's important is that Gurken Subcribe to Comments is fully compatible with Mark's version which means that installation is just a question of disabling one and enabling the other and at some future date it would be possible to switch back again.
Gurken Subscribe to Comments admin section does work, allowing commenters to be unsubscribed or blocked. It has another big advantage: which is double opt-in. A user has to accept being subscribed to comments.
How can double opt-in help?
A fake email will only bounce once, not 200 times.
A real email which is being routed into someone's spam bin will only go once.
If someone subscribe's with someone else's email, s/he will only be disturbed once.
I don't know when Mark is planning to update Subscribe to Comments, but a big thank you to Martin Spuetz. As usual with German plugin authors, the code is excellent but the documentation is all in German. Fortunately Martin and I both speak German, so there is a whole new world of plugins out there waiting for us.
We're also trying Sergey Müller's Antispam Bee (WP Plugins) in place of WP Spam Free, as even with our custom modifications on a busy site WP Spam Free puts a heavy load on servers.  Here's the excellent German documentation. Here's the English documentation. Wait, there isn't any.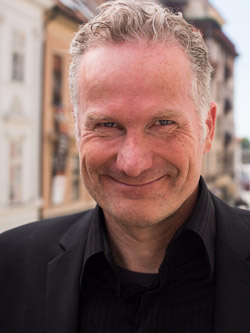 Alec has been helping businesses succeed online since 2000. Alec is an SEM expert with a background in advertising, as a former Head of Television for Grey Moscow and Senior Television Producer for Bates, Saatchi and Saatchi Russia.