Some gentlemen search colleagues are thunderstruck by the acquisition of 24/7 Real Media by advertising holding company WPP for $649 million (a tidy sum it is – congratulations 24/7 – although I've always hated your technology). Raycam wonders why more ad agencies aren't snapping up the smaller search houses.
It's simple. All the assets go down the elevator every night (David Ogilvy is reputed the first to coin this phrase).
A few of the bigger search companies like Bruce Clay might have some proprietary technology. But even their technology of limited value (search tech goes stale very fast).
There are no assets except the people. And almost everywhere in the world, slavery has been abolished. It's impossible for the buyer to fasten the staff of the bid target in for more than a few months, with a non-compete for management for a year or two.
So these big agencies get burned. They buy a shop and find out that the leaders are gone within sixmonth and they are holding an empty husk. It's more likely that some bid ad agencies might start going after individual talents (already have) with middle level five figure salaries though. And frankly just how hard is it to do the search optimisation for Procter & Gamble or Coke?
I'll give you a clue: PG.com: 164,000 backlinks, including Hugo Boss, Braun, Gilette, Folgers and Wikipedia. Get me the Pepto Bismal. I won't add another link here.
Coke.com is relatively poor with 112,000 backlinks. They have to make do with NCAA Football, lots of .edu sites, piles of non-profit and profit festivals and our friends over at Wikipedia again.
The ad agencies (the big ones) are not interested in small accounts (the ones who need us search guys). So for the moment I wouldn't hold my breath waiting for acquisition.
The minimum monthly spend to get an ad agency to even look at your accounts would be a huge sum in the search world. We just aren't big enough or necessary enough to their clients. Moreover, how many top SEO's are temperamentally suited to working in a big organisation as a small head of department. Judging by those I've met. Not many. We are the prototype anti-organisation men.
Why buy a speed boat and racing crew, when you own aircraft carriers and frigates?
On the other hand, if you are looking to add $200,000 or $500,000 in commissions to your high end professional practice, you could give the right search and marketing company a call. A well-armed speed boat would be very useful to you.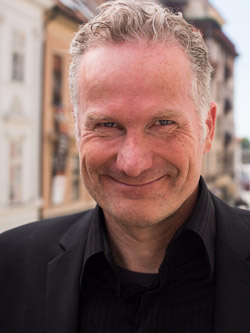 Alec has been helping businesses succeed online since 2000. Alec is an SEM expert with a background in advertising, as a former Head of Television for Grey Moscow and Senior Television Producer for Bates, Saatchi and Saatchi Russia.