The web is undergoing another major shift right now.
The first shift was from direct navigation and directories to search.
SEO was all the rage and we are Foliovision were and are very good at it.
The next stage now is Online Communities or The Social Web.
Manifestations of online communities:
What's bad about this is that all the black hat search guys are coming up with ways to pollute these communities. At one webmaster forum there are hundreds of paid forum posters available to go out and sign up accounts and start spewing out whatever you want in mainly broken English for literally pennies per post. These guys are harder to catch than the black hat forum and comment bots so the human version must be considered worse.
I don't think you'd want to use these means to promote a legitimate business as it would really be a marketing black eye for a recognisable brand to be hauled up on shilling – or at least bad quality shilling.
Big brands will have to hire brand reputation management and PR people to go out into the web wilderness and get their message out.
Enquiro is really pushing the case of the social web for search optimisation to their customers.
Well the first thing is to you need to do is discover all of the online communities that are relevant for your industry and for your business. Of course there are some communities whereby having a physical presence in, you may be able to obtain leads from.Â
I don't really like their list of places to promote apart from LinkedIn which is worth checking out for its popularity among business users – if that's the kind of product you have.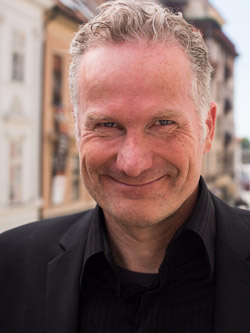 Alec has been helping businesses succeed online since 2000. Alec is an SEM expert with a background in advertising, as a former Head of Television for Grey Moscow and Senior Television Producer for Bates, Saatchi and Saatchi Russia.