I ran across the most amazing niche website yesterday – dedicated to the possibility of a crash in house prices in the UK. The sector where we do the most work is real estate.
The crash has already started in the United States, where no down payment financing is now disappearing as the rats lenders flee to shore.
Canada, in particular Toronto, seems to be holding out okay.
In any case, the chart of people's forecasts for property prices at housepricecrash.co.uk is awesome.
Highlights include predictions from The Economist of a 20-25% fall:
Pam Woodall, Economics Editor at The Economist thinks the kind of irrational exuberance that gripped stock markets during the tech boom is alive and well in the housing market and there could be a severe correction around the globe.
and a notable fund manager who foresees a 30 to 40% fall on its way:
Neil Woodford, who manages £12 billion at Invesco Perpetual, is positioning his funds for a sharp decrease in property prices. His forecast for house prices is for "a 30 to 40 per cent fall over the next three to four years", a fall he describes as "a healthy correction". That would bring the average property price from £153,700 today to between £92,200 and £107,600.
There is an issue with all of these predictions which is that many of them were made several years ago. House prices have continued to rise.
Is a correction on its way?
I think finally yes.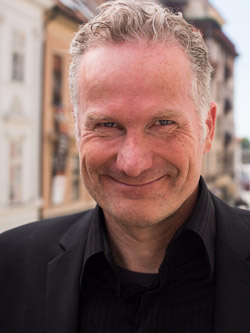 Alec has been helping businesses succeed online since 2000. Alec is an SEM expert with a background in advertising, as a former Head of Television for Grey Moscow and Senior Television Producer for Bates, Saatchi and Saatchi Russia.