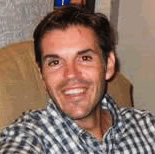 Tom Ford
I am pleased to provide a testimonial relative to a recent experience with Foliovision for a database related project we had been working on. The challenges were very specific and unique, requiring a custom backend implementation of a number of modules in order to solve different issues for which there had not previously been an acceptable solution available for implementation or modification.
Alec and Peter were able to take our specifications and blend them with a responsive communication system, meeting the needs of our timeline. After participating in this friendly, positive experience, we plan on continuing cooperative efforts with Foliovision, which in turn, helps us to balance and enhance our own outstanding service offering.
Foliovision is definitely one of the top level companies in the internet technology environment today and is a pleasure to work with.