We have recently announced a brand new feature, called User Stats which lets you track video viewing habits of your users. Now there's a nifty little addition to this feature.
FV Player User Stats now let you export .CSV files from statistics of individual users!
A simple button allows you to download and document the video viewing behavior of each user. A .csv file can be opened in OpenOffice, LibreOffice, Numbers (Mac OS), MS Excel (Windows) or any other app equipped to handle spreadsheets.
If you're having issues with properly importing .csv into MS Excel, see this guide.
Here's how to obtain the file:
Go to wp-admin -> FV Player -> User Stats and search for a specific user:


Once you have the video statistics for a specific user brought up, the Export CSV button appears:


Clicking it will download the file with the following information:
User email
Date
Player ID
Video URL
Video Title
Plays
Seconds Watched
Video Duration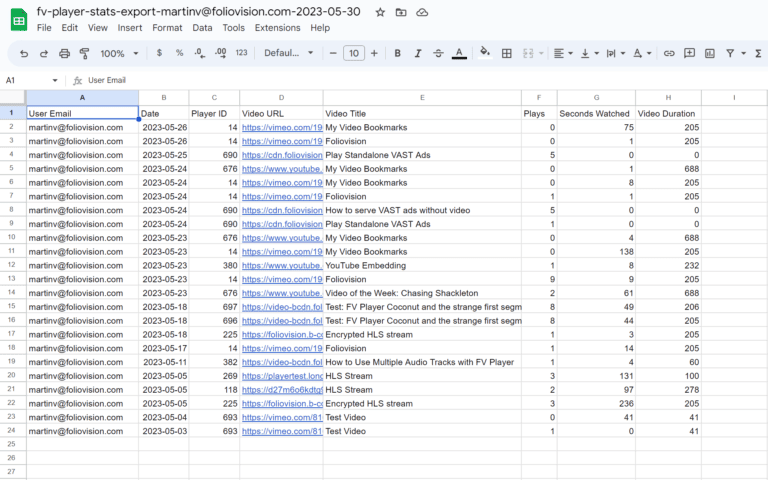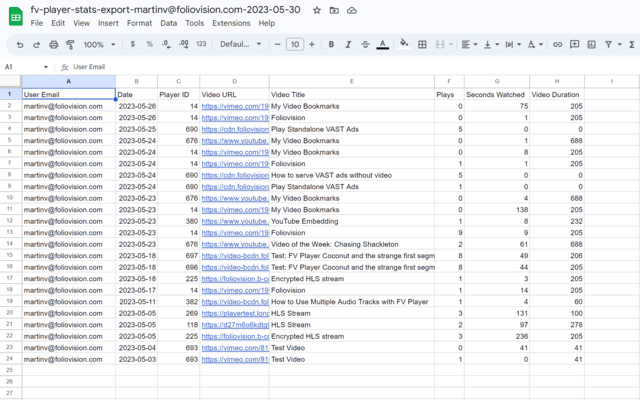 ---
Stay tuned for more
We work on FV Player every day, enhancing functionality and extending compatibility. We love to hear your thoughts in the comments here or on our free video forum!