Adding chapters to videos is one of the most beloved and core features of the Pro version of our player. Until now, there were two ways viewers could pick chapters – either from a list under the video, or via controlbar in the fullscreen mode. Now there's a new intuitive and visually appealing way to use chapters in both modes.
Introducing chapter timeline markers!
These markers look like droplets on the timeline – giving you a better idea of the size of the chapters. Just like the timeline itself, the droplets will change from partially transparent to full color once watched.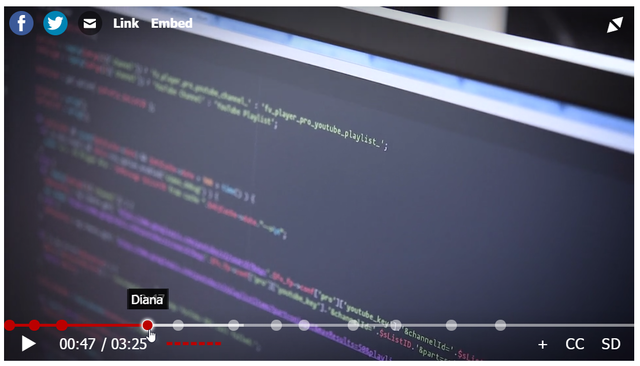 Upon hover, the name of that chapter pops up too, making it tremendously convenient to jump through chapters. All you have to do, is seek and click.
VTT Chapters is one of the features available only for FV Player Pro users.
Note: This feature is a part of the beta release for now. In order to use it, you will have to switch to beta. Here's how.
Try it out:
In the example below, you can try out all three previously mentioned modes of controlling chapters: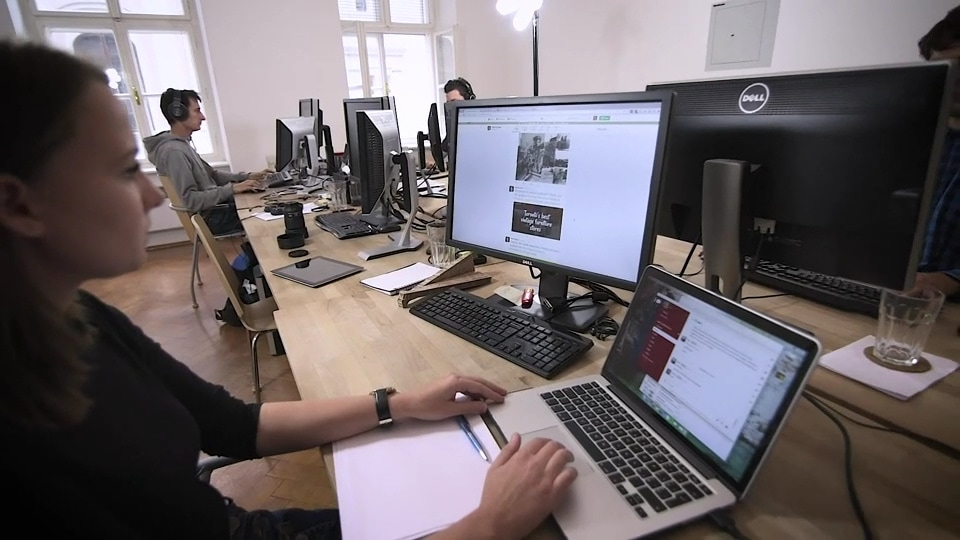 Foliovision Promo Video
---
Stay tuned for more
We are trying to make our plugins better ever single day, by bringing more and more upgrades and updates. You can help us a lot, by giving us feedback, or letting us know your thoughts by giving us a review.
If you have any tips or questions, do not hesitate and contact us via our Forum!