After 8 years of the Universal Analytics model, Google released a new model called Google Analytics 4 late last year. We too had to rework our custom data gathering in order to bring our users a reliable and great way to view FV Player statistics in the new Google Analytics model.
FV Player now tracks video data in Google Analytics 4!
If you are looking for an alternative to Google Analytics, you can check out our guide on using FV Player with Matomo Analyitcs, or even the built-in FV Player statistics feature might be just what you need.
---
How to set up FV Player tracking in Google Analytics 4
In your Google Analytics account, go to Admin -> Data Streams and click on your data stream. There you will see the Measurement ID.

In your WordPress menu, go to Settings -> FV Player -> Sitewide FV Player Defaults -> Google Analytics ID. Insert the Measurement ID and click save.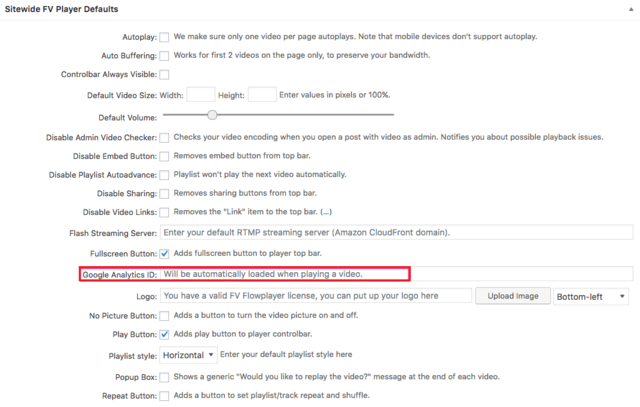 That's all you will need to do in order to make FV Player tracking work. You probably already have the Global Site Tag gtag.js on your site. If you don't, then there's no need to worry as FV Player tracking does not need it to function.
---
Accessing the data
FV Player tracks video playback via custom events. These can be found in Life Cycle -> Engagement -> Events. You can also access it via engagement overview.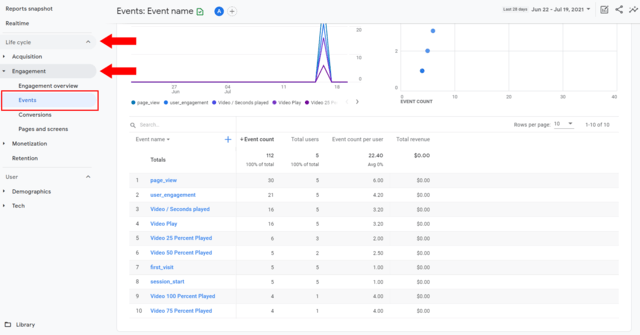 The tracked data does not differ much from the tracking for Universal Analytics.
The biggest difference is that playback progress is now counted in 25,50,75 and 100 percentage markers, instead of quartiles. As of now, you do not get to track the video errors either.
If you'd like to know more about the tracked parameters and best practices, visit our guide.
---
Stay tuned for more
We are trying to make our plugins better ever single day, by bringing more and more upgrades and updates. You can help us a lot, by giving us feedback, or letting us know your thoughts by giving us a review.
If you have any tips or questions, do not hesitate and contact us via our Forum!