Today one of our clients received a new kind of photo extortion letter. This one is for a back link.

From: Robert Bradley 
Sent: Friday, July 16, 2021 4:14:06 PM
To: Stan Agent 
Subject: Image Copyright Infringement 

Hello there,

 You are using our client's image in one of your articles https://website.com/toronto-real-estate/2017/12/condo-purchase/.

We are glad you found it useful🙂

However, our client has this image registered, and it requires attribution. 

We request a clickable image credit link to Career Employer (https://careeremployer.com/) at the bottom of your article. 

Unfortunately, removing the image is not the solution since you have been using the image on your website for a while now. We are obliged to inform the artist if this matter is not resolved in a timely manner. 

If you have any questions, feel free to ask.

Robert Bradley

Client Relations Team
Photo Credit

This is the new back link fraud. Why would a photographer wanted to add a link to domain careeremployer.com?
This image was published at Unsplash.com by a user Rawpixel. All the images at Unsplash are free to use, with no charges. Any photographer can share images there, and anyone can use them as they please. Unlike most Creative Commons licenses, with the Unsplash license, there is no requirement to even provide a backlink or even attribute the image. We usually attribute and with a link to the original photographer's website, but without the backlink
While the image was originally published on Unsplash, the link is not working any more. The photographer has probably removed the image. Luckily, you can see that the image has been at Unsplash, thanks to archive.org. Here's a snapshot from 2018.
Here's a screenshot of how the image on the website looked: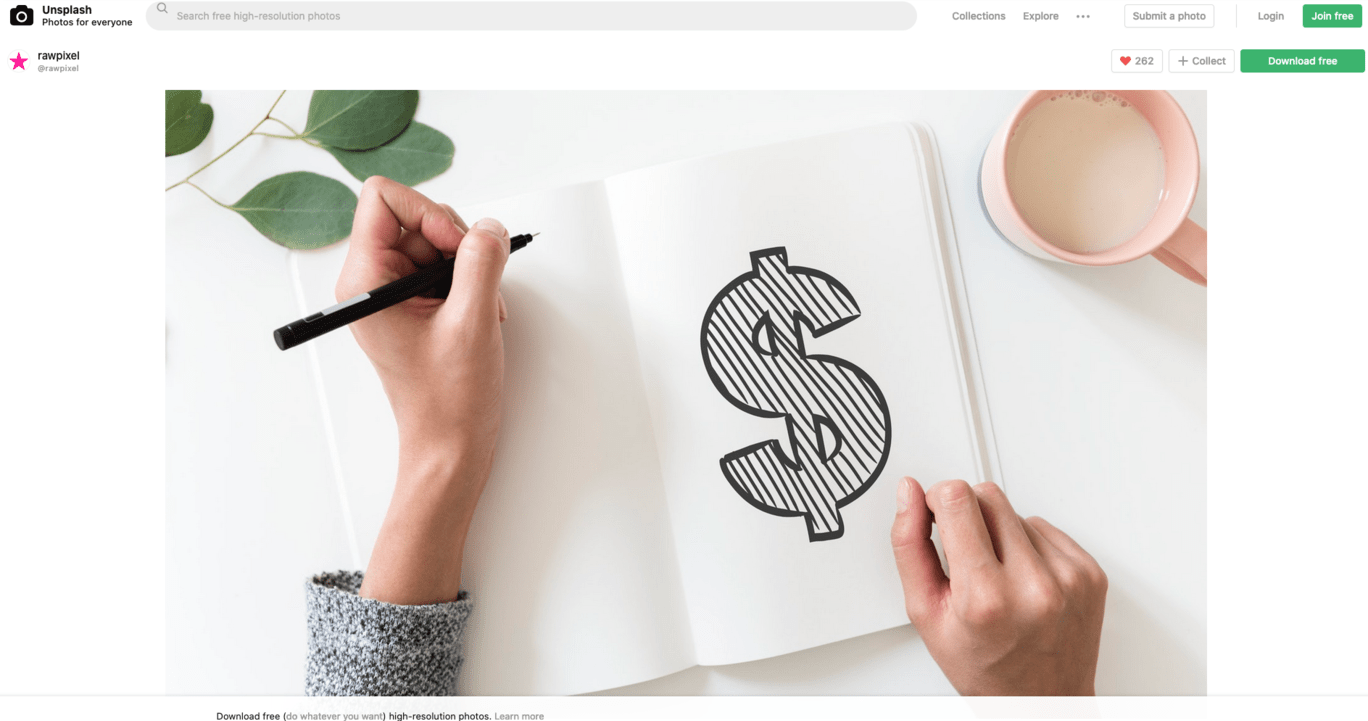 When we searched Robert Bradley robert@photocredit.org, the person who sent you the e-mail, here's what we found:
Once a photo has been released under a Creative Commons or Unsplash or Wikipedia license, the photographer cannot withdraw the license, particularly if the photo had already been downloaded before the license change (the question of whether photos downloaded and published somewhere else after the license change can have their license changed is subtler, in theory the photographer can change the license but the download source is not important so in reality pulling a photo back under a previous license should be very difficult).
The question of license change is very important as Getty Images is running a worse scam (hence the title of this post). Getty Images actively seeks out very good Creative Commons portfolios and buy the photos from the photographer. All the photographer has to do enjoy this $200 or $500 or even $1000 'free' payment is take down the original portfolio with the Creative Commons or Unsplash or other permissive license.
Knowing full well that the photos were licensed as Creative Commons, Getty Images then goes on a seek and destroy demanding $2000 and worse per image use.
Scaredy-cat small businesses and uninformed larger businesses pay these unjustified penalty/licensing demands. Getty then takes that pot of money and goes and buys more Creative Commons portfolios. Finally it becomes almost impossible to license any image without getting into these kinds of chicanery.
What Foliovision does to avoid this is screenshot every image with its original license in its original web page. It ridiculous that we have to do this but we do. All publishers should follow our model of not using an image without taking a screenshot in context with the original license. It's also important to at least attempt ascertain that the image belongs to the original poster and has not been stolen and reposted.
Ways to determine whether an image belongs to the original photographer is to check the integrity of the portfolio.
Images should belong to a small group of cameras and be similar in style.
If a photographer is located somewhere in the world most of his or her images should come from that part of the world.
post-processing styles are usually consistent as well.
Our recommendation to photographers: never license anything to Getty Images. They are crooks and scoundrels, worse even than the notorious John Paul Getty, robber baron.
Our second recommendation to publishers and business: never license anything from Getty Images. They are crooks and scoundrels, worse even than the notorious John Paul Getty, robber baron.
A solution going forward: voluntary payments from publishers to Creative Commons photographers for images. It only needs to be $10/image to make a big difference to photographers' lives. Many small and larger businesses would be happy to pay photographers directly for the images. What's missing is a mechanism to make this and the supplemental license issue easy and convenient enough. What costs publishers' a great deal of money and makes it impossible to use licensed image (outside of mostly mediocre microstock) on casual weblog posts is the effort to contact and negotiate and do the paperwork with photographers.
Photographers don't make it easier with their ridiculous licensing demands (I was once one of them), demanding $100+ to use an image of a tree in a field (yes I really did that, it was a South African agency who wanted to use my image of a tree near Vienna) and threatening litigation wherever they can.
In this licensing war, for now there is only one winner, scammers like Robert Bradley and Getty Images. Time to lay down the arms and find a solution.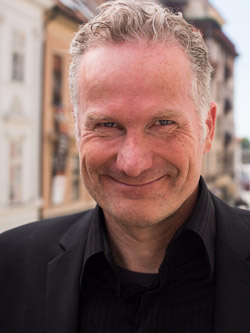 Alec has been helping businesses succeed online since 2000. Alec is an SEM expert with a background in advertising, as a former Head of Television for Grey Moscow and Senior Television Producer for Bates, Saatchi and Saatchi Russia.