So you now have a website with all your videos encrypted with FV Player Pro using AWS Elemental MediaConvert, AWS Elastic Transcoder or Coconut.co (full FV Player integration coming soon )? Or perhaps your video platform is Vimeo and you can just put up FV Player Vimeo Security and stop at least the known video download tools. Bravo!
Now you want to post some of your videos to Facebook. Are your videos protected from download there? Not really, not even in a private group. Using FV Player Pro with independent hosting is not really an option. Facebook doesn't play well with independently hosted videos, you really have to upload to their platform, which we don't control.
Here's some good strategies to minimise your risk.
One: Don't use YouTube embeds
Any video on YouTube and I mean any video is fair game for half a dozen great video download tools, most of them based on the open source youtube-dl code on Github. Running downloads from the command-line is not many people's idea of fun so there are a bunch of GUI front-ends for youtube-dl. Personally I use 4Kdownloader when I want to create a local copy of a video, including 4K.

4KDownloader interface
While cross-platform, on Mac OS 4kdownloader only works on Mac OS 10.13 and later. I use MacVideoRipper Pro on older systems. MVRP website appears to have disappeared from the internet: probably as it was using open source youtube-dl code without releasing their own source code. No honour among thieves! Firefox offers many browser-based YouTube download options.
Why would I download videos when I can just save them in playlists? YouTube has a nasty habit of – and it's getting worse – of just disappearing content. If you want access to a video for reference, either for a practical project, or for an article, you better take a copy.
On Facebook, any YouTube video which is embedded can be downloaded just as if it was posted on YouTube.
Two: Make sure to use Facebook's own tools
Facebook has learned that content creators don't take well to having their hand-rolled and expensive custom content widely shared without attribution. In the past, reporting the videos was the only option:
We understand how frustrating it can be to find your videos posted on someone else's Facebook Page without your permission. You've been able to report these videos if they violate your copyright. And now, you'll have an additional option to get credit when this happens, as a way to expand your audience.
Hand reporting videos wastes creators' time while individually investigating takedowns is a huge support burden for Facebook. To make their lives easier they've built some automated tools which amazingly enough improve the lives of creators. Instead of just taking down your videos, you can have them re-attributed to you and your business page.
Facebook calls this new system Rights Manager. Not everyone has access – you have to prove you are an original content creator. Imagine that some clever chap decided to upload Hollywood movie trailers before the studios did. Suddenly his "New Movies Reviews" Facebook page would be credited with every Star Wars and James Bond trailer uploaded on Facebook.

Facebook Rights Manager Ownership Panel
Once you have access to Rights Manager, you add every video with original content from your library. After that anyone who uses more than 30 seconds from your video will see that a credit to you beneath that video on his or her Facebook account.
If your pirate is clever and embeds videos via YouTube this probably won't work (Facebook wouldn't be scanning the YouTube videos) now but may in the future (it's technically possible). The other way for a video republisher to work around Rights Manager would be to reframe your video or add another element (their face reacting): these are called reaction videos.
But Rights Manager is a lot better than nothing. It will stop the semi-automated and lazy from easily republishing your videos for their own popularity and
What's especially good is
that the content creator doesn't have to work hard at enforcement
rather than creating direct conflict prompting the republisher to work around reporting or replace video, the content creator enjoys credit, exposure and traffic.
What Facebook have done to protect content creators is very clever. As a huge company with some very capable programmers and a closed platform, if Facebook wants to put a stop to something they have the talent and tools to do so.
Three: Partial Videos Only
I would not host full videos on Facebook. I'd be posting either shortened versions or Coles notes versions. Shortened versions means that if a video is fifteen minutes, I'd just post the first six minutes to Facebook. Coles notes versions means that if the videos is fifteen minutes, I'd post about three minutes of highlights.
To see the full video, the viewer must go to your own site where you control both copy protection and access. With FV Player Pro, encrypted HLS streams from AWS Elemental MediaConvert, AWS Elastic Transcoder or Coconut.co and FV Player Vimeo Security you can make it next to impossible to download your videos (nothing is impossible to a species who has put men on the moon: our measure of successful DRM/copy protection is that it would be easier to just screen capture the video than download it).
At this point, you can gate the video with an email signup or even with a social media gate. As a publisher, I'd certainly prefer the email signup to a like or a follow, but that's just me. Some sites would do better with a gate.
Or even just let the visitor watch the video uninterrupted and offer him or her a long list of other videos, both free and gated at the end.
****
PS. This article on how to protect your videos on Facebook from piracy is a work in progress. If you have some additional tips or practical experience with Facebook Rights Manager for instance, I would be very grateful if you could share it with us. We'll include your contribution in the main article, with attribution of course.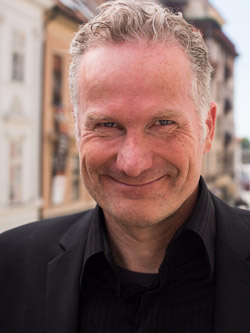 Alec has been helping businesses succeed online since 2000. Alec is an SEM expert with a background in advertising, as a former Head of Television for Grey Moscow and Senior Television Producer for Bates, Saatchi and Saatchi Russia.