With a population of more than 23 million, Shanghai is the largest and traditionally the most developed metropolis in Mainland China. The city is split into the districts of Pudong and Puxi by the Huangpu River.
In 1980 Shanghai had no skyscrapers. It has now at least 4,000 of them – more than twice as many as New York. It is also the commercial and financial centre of China, and thanks to its advantageous location home to the world's busiest container port at the heart of the Yangtze River Delta. The bustling city underwent a major transformation and is constantly evolving: it is often described as a place that is futuristic and very convenient for its inhabitants.

JT Singh is a media artist and world explorer specialising in capturing city life worldwide. His global projects blur the lines between technology, urbanism and narratives. His interest in socio-economic and environmental problems within cities have led him to explore hundreds of urban areas worldwide through prior research and walking with eyes wide open. His previous work ranges from documenting the elegance of Vilnius, Lithuania to the economic landscape of Fuzhou, China. 
In Shanghai Forever, he captured the vibrance and massive scale of the city's skyline, streets and infrastructure – in reverse. With a collection of buildings and structures of various architectural styles, diverse food and people from all corners of the world, Shanghai has a special personality that draws more and more attention from all over the world both among professionals and visitors. They appreciate the pulsating city where it is possible to experience the past, present, and future all at once. This is a base for Singh's series that features two more movies:
This is Shanghai explores the diversities and eccentricities of the city, going beyond the famous skyline of the vast urban jungle
Walk in Shanghai tells the story of human side of the city and its lively, multifaceted streets.
But who are those 23 million inhabitants and what is their story? The dynamic short film gives a glimpse to the daily life of 'Humans of Shanghai', focusing this time on the simpler ways of living instead of the life represented by the city's skyscrapers. There is something interesting in virtually every frame.

The core is the human story, the familiarity, the combination of past and present in the historic shikkumen neighbourhoods, which are a place of real-life experiences, memories, and encounters with locals. You will see faces of people of all age categories, a mixture of places, smells and voices, impressions, emotions and the familiarity we all know – wherever in the world we live. These are the people and moments that are keeping the city alive and charming to live in, drawing an intimate portrait of a metropolis with interesting visual parallels.
With Shanghai Forever I wanted to focus on something I've always experienced during exploring cities, especially within the older parts of the city, which are those micro moments that make you suddenly smile or see something so interesting that you keep staring,
Singh told in an interview for PetaPixel. The video is mesmerising thanks to the hyperlapse effect with many great transitions, beyond which the viewer can see a concept and a great amount of work. And that's right: what's important for Singh's work is a storyboard and a cohesive script: 
I've never been a fan of videos that just cut to different scenes without any connective tissues. For this video I think I tried to push it with creative transitions, which always a lot more creative effort. Essentially it's about experimenting and ensuring that every scene has a creative function.
The team behind the short film consists of Lane Rick, an architect based in NYC, Mike Beech (camera and edit), Slava Pogorelsky (sound design) and Steven Guthienz (music). 
Singh's work is constantly featured in major publications such as Time, National Geographic, BBC, Washington Post, CNN, Vice and many of others. Enjoy it now as our Video of the Week!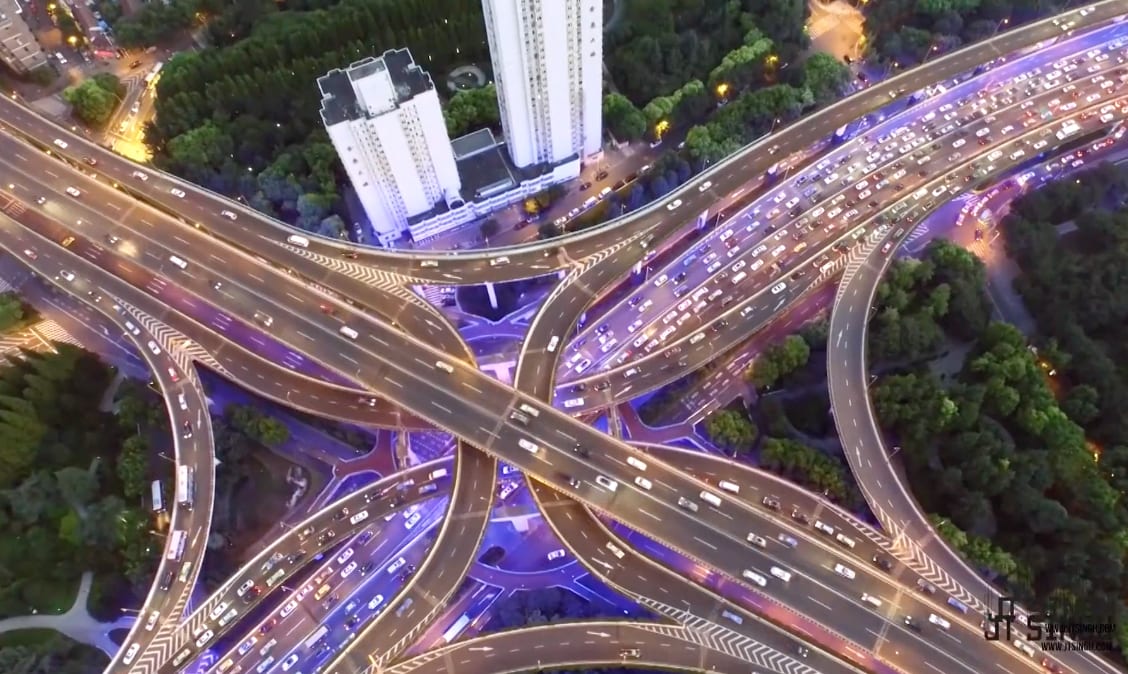 03:14
Shanghai Forever
Follow JT Singh on his Vimeo channel | Facebook | Twitter | website. 
DT00SK