Years ago I used to enjoy a service called emailias. Alas it disappeared. What emailias helped its users do was generate throwaway email addresses over which you had permanent control. The system was elaborate and nifty. You can however do something very similar with cPanel. Just set up a throwaway domain on cPanel and then go to the email forwarder setup. Should have a URL something like https://yourdomain.com:2083/frontend/x3/mail/fwds.html
Bookmark that in your browser. When you sign up for a new site, use that bookmark and create a new forwarder something like adobe@yourdomain.com for each site for which you signup (you could use a different name but it makes it more difficult to track to whom you gave the name and we all want to KISS, don't we?).

ashley madison adobe spam: amusingly enough, the agency is based just two blocks
away from the high school I attended, North Toronto Collegiate Institute
Anyway, I've been doing this for awhile. Adobe has two of my addresses. This week my inbox began to rapidly fill up with spam on both of them. At first I thought who at Adobe is selling their database to spammers. Then I remembered about the Adobe security breach in October. It looks like someone got ahold of the unencrypted Adobe database and is hawking it cheap (a lot of the spam is pretty dreadful).
The liveliest piece of spam is from Ashley Madison with a strong come on:
Are you trapped in a sexless marriage or just looking for discreet sex?
Well actually no and my partner is pretty hot. Never really been a great fan of discreet anonymous empty sex in the first place, but Ashley Madison claims 13 million satisfied cheaters members.
It turns out Ashley Madison have a tagline even more to the point than carpe diem:
Life is short. Have an affair.
I've heard of money back guarantees but here it's "Affairs Now Guaranteed"
Despite the hot copy, I thought Ashley Madison are supposed to be a relatively legitimate business not out and out spammers. But who knows…if you are going to help people cheat on their partners what's a little bit of spam between lovers?
In the end, the email came not directly from ashleymadison.com but from AshleyMadisonAgent@fencernmrresoil.us I.e. affiliate spam.
Most affiliate agreements and no doubt the Ashley Madison one too, forbid spamming. It looks like someone just lost his/her affiliate commissions although already the link redirects a few tiimes and goes to a dead site http://deal-deals.net/?subid=201700-5272
Welcome to the underbelly of the internet. You might want to follow my homebrew system at the top to allow you to change and cut off harvested addresses. Works perfectly whether you are on Mac, Windows and Linux.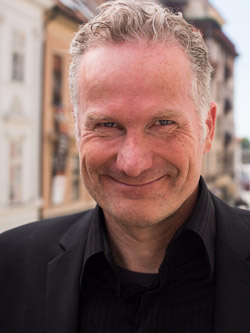 Alec has been helping businesses succeed online since 2000. Alec is an SEM expert with a background in advertising, as a former Head of Television for Grey Moscow and Senior Television Producer for Bates, Saatchi and Saatchi Russia.