On an i7 laptop with oodles of free memory (6.32 GB of 16 GB), the WSJ's Speakeasy cannot even be scrolled up and down with javascript on. How much crap have the WSJ embedded in their page in an endless quest to frustrate and anger the few readers they have left.
All in the name of tracking everything I'm doing.

WSJ Speakeasy Blog Technical Review
I'm really shocked by this behaviour from media conglomerates. They lament their goosesteps into irrelevance but seem determined to destroy what chances they have to get back into the game. The staff article on Paula Broadwell is intriguing enough to garner an ongoing reader. Instead I've just closed the three tabs I'd opened to read other stories as there's no way I'm going to put up with such a bad visitor experience.
So all your tracking solutions go in a single direction: driving me off the site. Well done, WSJ.
What makes me even crosser though are our clients who think mimicing such tomfoolery on their small successful sites will make them more like the "big boys". No it will just drive people to your competitors sites.
Any tracking solution or additional functionality should be judged 80% on speed of page load and lack of interference with user experience.
I'm writing this article for you R. and for you T. and for you D.
Stop trying to do this to your sites and I'll stop emailing you the link to this article.
We've helped a number of sites grow into the top 20,000 in the world and you don't do it by spoiling the user experience. The way we do it is by shutting down almost all external scripts and using your own server to serve comments, tweets, likes. Amazing how fast a page will become once you take the Disqus or IntenseDebate javascript off of it. Better for SEO as well.
I don't care how much money you make off that ad network either, if that's what's spoiling your user experience. You can always find another ad network but you usually can't get readers/visitors back when you've driven them off your site.
---
Dear WSJ technical staff, we do have a nice little service called Speed Up Your WordPress in which for $500, we'll diagnose all this for you (load time, bad external scripts, page errors) and fix most of it. We see the hard work you are doing behind the scenes with static html insertions into the page to reduce the MySQL load. We just can't figure out how the marketing department is allowed to cripple all your good work.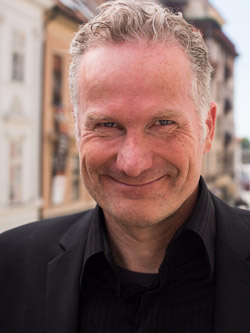 Alec has been helping businesses succeed online since 2000. Alec is an SEM expert with a background in advertising, as a former Head of Television for Grey Moscow and Senior Television Producer for Bates, Saatchi and Saatchi Russia.