People are building the weirdest applications for web 2.0.
Like the iPhone, there is a web app for that. Just ran into Rypple today.
It's a dedicated internal feedback tool. I understand that there are external feedback tools but internal ones. Wow.
I wondered how potentially an anonymous feedback tool would go over around here.
Great but nobody would use it.
I thought about how many hours would be involved introducing it and monitoring and how much feedback we'd get.
Great but there would be very little use.
I then checked their list of customers. Mozilla is on the list, some company called Vivaki. Another one called George Fern.
Mozilla is an open source company which we admire enormously and probably not terribly different in terms of company culture. But much bigger.
All of these companies have multiple teams and multiple managers. I.e. they've broken out of the human society structure. Human society is based on family/packs of six to eleven individuals. Under normal conditions, more than ten and we start to fracture off into different groups.
So a company needs to restructure as they get over ten.
Even at Foliovision that applies. We are at around fifteen and one of the groups had to break off under their own manager. I still lead a group of about ten plus one manager.
How does that affect Rypple?
We are too small to be using such a tool. At Foliovision everyone still has extended direct contact with their managers. If you have a question or concern, it's not difficult to bring it up.
We do have a couple of shy employees who don't speak up until s/he is a bit cross or steamed up. Perhaps Rypple would help them. But the administrative load to carry would be too much. Like carrying a washing machine through the mountains.
On the other hand, would you want to live without a washing machine at home?
Not likely.
If you do run a larger company (thirty plus*), you might want to take Rypple for a trial.
---
* Rypple as its own team of 17+. Nice looking app but that's a lot of people supporting a single, fairly simple tool. Equivalent of the entire 37signals staff who are supporting four apps and an education business.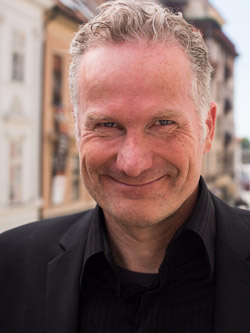 Alec has been helping businesses succeed online since 2000. Alec is an SEM expert with a background in advertising, as a former Head of Television for Grey Moscow and Senior Television Producer for Bates, Saatchi and Saatchi Russia.