If you are purchasing online advertising you really have to watch your media partners like a hawk. Who could imagine that a respected mainstream publication like ZDnet would be ripping off all their advertisers?
Here's what happens if you visit a ZDnet page…if you click on anywhere except in the article you get taken to the advertisers ad (today it's SAP getting the shaft: target is http://www28.sap.com/mk/get/comcrmlp ).
In my case I was just reading about Microsoft paying off the Department of the Interior to issue a security warning on Google Apps and approve the Microsoft BPOS (Business Productivity Online Suite) for internal use. I did not and do not have the slightest interest in SAP, except as a large competitor whose offerings we can outdo with micro business streamlining solutions (we recently built an end to end online rental store with inventory for a client for less than the cost of SAP training for three employees: our client is delighted and she owns her software outright now and can scale up to twenty locations in different cities all run out of a single database).
Imagine my surprise when I ended up on the SAP ad five times while just scrolling around. It turns out the page background on both sides will create a click. When you put a ZDnet page in the background, just clicking on the window to bring it forward will generate an ad click. Not cool ZDnet.

zdnet click fraud
This initially happened on Safari 4 on OS X 10.5.8. To be sure it isn't just a browser bug I tested in Windows XP IE 8 and Windows XP IE 6 (sometimes it helps to be a web developer you just happen to have lots of browsers and OS's lying around for testing). Same deal.
Now it may be that SAP is only paying on CPA (cost per action) basis. In this case, ZDnet is only harassing their readers and not ripping off the advertiser. But if it's on a click basis and even if they only refund quick window closes, SAP is being ripped off as there were many times I didn't get the new window closed quickly enough.
I am astounded at how publishers like ZDnet poison the online advertising environment for both advertisers and readers and then complain that advertisers are reluctant to pay enough for online advertising and harangue readers for installing adblocking software.
Treat both advertisers and readers more fairly and perhaps the lineups will be longer to purchase your advertising, publishers.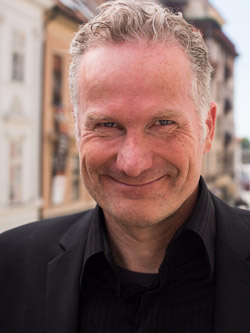 Alec has been helping businesses succeed online since 2000. Alec is an SEM expert with a background in advertising, as a former Head of Television for Grey Moscow and Senior Television Producer for Bates, Saatchi and Saatchi Russia.