We are moving half the office to Mac computers this month.
Originally I was in the market for a couple of quads with Microsoft Windows. But to be able to buy those two computers, I had to figure out all the troublesome licensing of Microsoft. Originally we just wanted to say with XP, as that's what we know and like. On the way, here's what I discovered about Microsoft Licensing:
licenses are extremely confusing (8 license levels? come on)
licenses are not portable
licenses are restricted to a single language
licenses have to be activated
hardware changes require reactivation
you need antivirus software for every Microsoft computer (we've actually bought it for all ours from Avast)
We were relatively happy Microsoft Windows XP users with five XP licenses and four Windows 2000 licenses. We planned to stay that way, but it's difficult and expensive to buy XP licenses these days and they don't point forward.
Microsoft does offer Windows Professional 7 licenses with the option for downgrade.
When we called Microsoft's telephone numbers for volume licenses, they were very coy about telling us what we could expect to pay. I'm sorry I don't like hidden prices, which can only be revealed after review of your contract. If you have to hide your prices, there's a scam in there somewhere. Moeover, we were also told that volume licenses would not allow us to do XP downgrades.
Apparently with Windows XP, a license is good regardless of what language you choose to install in the end. In Windows 7, unless you choose ultimate version, you have to keep the computer in the language for which you bought the license.
Which brings up the issue of versions. There are over 8 license versions. Guys, make it a lot easier, please. I.e. Ultimate shouldn't exists. Starter shouldn't exist either. Home and professional cover the two usage scenarios. If I buy a license, I should have the right to move it to another computer if I take it off the first computer.
In contrast, with Macs you just install the software. Of course you need the computer, but once you have that you can just copy a working OS from one computer to another.
We spent ten man hours just clarifying what Windows 7 licenses were available and which would work for us.* That's a good start on explaining why we just don't want anything more to do with Microsoft.
Go back to selling software, guys in Redmond. Complicated licensing to confuse and shaft customers is no way to do business. You've just lost ours.
---
* Once you are done with the licenses, you still have to configure and troubleshoot your own custom computers, downloading and debugging drives. There are hours to be spent here as well. Enough.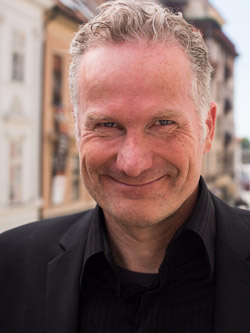 Alec has been helping businesses succeed online since 2000. Alec is an SEM expert with a background in advertising, as a former Head of Television for Grey Moscow and Senior Television Producer for Bates, Saatchi and Saatchi Russia.