For years we had our sites all on Cartika Hosting and we loved it. For about five years I think. We recommended Cartika Hosting to all our clients and put up a lot of sites on Cartika.
The disk space limits and even bandwidth were always pretty tight in comparison to what you could get with Dreamhost, Bluehost or Hostgator. But we didn't mind.
What we wanted was quality and security and for that we were prepared to pay a significant premium over discount hosting. We called it "business quality hosting", after a rough ride with our own site Foliovision on Dreamhost for a few months with our client sites on Hostroute.
Our main guy there Jonathan was helpful and innovative and we like him a lot. What Jonathan admired about Cartika was the owner of Cartika Hosting Andrew Rouchatas's insistence on performance both in terms of the servers and in terms of customer support.
Performance meant keeping both disk space and bandwidth limits relatively low in comparison to the competitors. Support meant a staff of real hosting and IT experts who are excited and thrilled by hosting. And Andrew managed to do it with Jonathan, Steven and later Ellen. A core team of four or five crack experts managed to keep the whole ship running smoothly for years. Most of the time the support staff were not even in the post drop address on the Danforth in Toronto but in New York or Wyoming or even Jersusalem and working via IM and VOIP.
Cartika was wildly successful with this affordable but high value offer, keeping all shared hosting on a large (50 node) cluster with control panel, email and front end separated. Everyone who's had a taste of quality hosting doesn't want to go back to budget hosting. Nor do many of them want the pain of running their own servers. We were in this group.
As Andrew himself insisted, it was not possible to be affordable, honest and offer nearly unlimited or enormous hosting plans. The hosting company had to have a trick up its sleeve. In the case of Dreamhost it's CPU time (if you actually use any CPU time which all modern database driven sites do, you get cut off after a certain amount of CPU). In Bluehost's case, it's the number of connection requests. Too many of them and your weblog is temporarily suspended. In many other fly-by-night hosting operations, the trick was just overloading the servers and letting them groan (Dreamhost has some very slow servers as well).
Here's what Andrew himself wrote about overselling in 2007:
Marketing driven, marketing gimmick adverts specifically designed to misguide the consumer into buying into a low price point with the ultimate intention of upselling the consumer to a much more expensive solution (otherwise known as bait and switch) – ie) marketing a solution that is impossible to deliver with the pre-meditated notion of attracting customers with a low entry point and quickly upgrading them to more expensive solutions which often times arent required and ultimately will cost the consumer several times more then they actually need or should be paying for their service or intended to spend….

A lot of companies call us trying to buy a dedicated server for a website pushing 40 GB of transfer saying that all shared hosting is unreliable and they countinually get suspended for CPU violations, etc. Now, sometimes this is just a result of poor coding that can be remedied – but, more often then not, this customer would be fine in a good shared environment that may cost them $40-$100 per month for 40-75 GB of transfer, but instead, they have been spending $5-$20 on hosting services with massively oversold providers, have had countinual issues, have had their reputations suffer for site suspensions and are now willing to spend upto $500-$1000 per month for a dedicated environment, when one clearly isnt required and they can save a bundle by using an appropriately configured and allocated shared environment.
Alas over the last two years, matters began to slip. Disk space limits went way up, bandwidth limits went way up. New staff multiplied like rabbits. And like rabbits many of them were not too clever, even if they strived to remain adorable. Cartika Hosting always used an awful control panel called H-Sphere. The great technical support made up for the inanities and problems with H-Sphere. In the last couple of years, I found that I knew more about H-Sphere as Andrew's frontline crew.
I hate H-Sphere and consider myself a barely passable end user. Not only that these new support staff were reluctant to admit functionality that I knew existed. And very whiney when I insisted that they get the right answer.
So what was Andrew up to with the new high limits and all the new staff?
He'd found a secret path to huge profits – the same model he had publicly deplored in 2007 on his weblog and in hosting forums all over the world and to clients and to anyone who'd hear him out. Those higher limits were his marketing bait. He would lure clients into his shared hosting package and when they used any substantial amount of the new huge packages – bang, you get a call.
"You are exceeding your share of server resources. You must move to VPS hosting within X days."
In fairness to Cartika, when they forced us and our clients to move into VPS's and dedicated servers that we neither needed or wanted, they did give us substantial time to make the moves: usually between two and six weeks. But we were told that was a privilege accorded long time clients.
Unfortunately unlike their shared hosting, Cartika's VPS offer is both very expensive and it performs rather poorly. A full dedicated CPU VPS at Cartika with H-Sphere and 2 GB of RAM and 2 dedicated CPU underperforms our cPanel VPS at VPSville with 768 RAM and shared CPU's. Unfortunately that VPS at Cartika will run you $250 ($200 for resellers) and the VPS at VPSville will run you $75. Cartika Support is more responsive than VPSville. But the guys at VPSville get the fixes right and keep your virtual box running fast. You end up needing a lot less support. Which suits both us and VPSville.
I still feel guilty about moving a client onto Cartika's VPS plan for over a year. That valued client and friend finally left our hosting and our care as he'd figured out he could get better hosting elsewhere. I'd made the mistake of trusting Andrew Rouchatas's value assurance. I felt Andrew had pushed me to shortchange a client.
The final straw came when Andrew contacted us to let us know one of our NPO sites whom we maintain and help as a contribution to the world would have to go to a VPS. That client is not in a position to pay $200/month for a VPS even if we passed the costs along at par. What's worse – there was no reason that this client should have to leave the shared hosting environment. He wasn't over in terms of either bandwidth or disk space.
Andrew argued that our client was using up to 40% of the a 8 CPU XEON server all on his own. We said, where are the issues, we'll bring the client's CPU time down with caching and plugin optimisation. And in fact we did bring usage down to under 10%. But it was a no go.
"No they have to move onto a VPS," insisted Andrew.
This meant we had to move all of our hosting onto a dedicated server, as there was no way we were going to carry on having our larger clients picked off one by one to go into $250/month of VPS. I'd seen our Cartika hosting costs expand from $125/month to $500/month in a year. Hosting which was a side business for us was gradually costing us money.
The last thing I wanted was to have to administer our own server. We'd bought into Cartika's high value shared hosting and that's what we wanted, even if we had to pay an extra $50 or $70/month for each of our very high volume sites.
"No, you cannot stay on shared hosting even if you pay extra for that client," boomed Andrew.
So we talked it over and decided to move all our accounts onto a single scalable server node on Cartika's new cloud hosting offer.
Unfortunately we made the mistake of making the move staying in H-Sphere to make the move easier. As events revealed, we should have moved to cPanel at this time as it would have saved us a lot of time later.
Our cloud server node was a dual processsor, Core2Duo equivalent initially. We found we had to go up to three processors quickly enough. On the cloud we had trouble getting accurate information on which client was using which resources and we found our server slow. We were already at $420/month for this cloud solution. It sounded like a great idea to be able to scale up to 16 processors on the Cloud.
But if performance was so crappy with even three processors maybe it was time to look at a dedicated quad processor solution which would cost less than two processors in Cartika's cloud and likely outperform 
I'll be honest it was not easy to find a good dedicated host. We wanted to go to Canada and looked high and low for the right host there. Canadian hosting remains either overpriced and underspecced or the service expertise simply isn't there. We had to disqualify many of the companies we spoke to as we'd be pretty much on our own with the hardware once they'd put our dedicated server online. We were willing to pay for support but we were not willing to be hung out to dry. We were not partial to the idea of our server admin and our hosting hardware provider being two separate entities. Separating hardware and support seemed a surefire way to spend a lot of money and see a lot of finger pointing.
In the end, one name consistently came up for high quality managed dedicated servers, WiredTree.
We moved there to a quad core i7 with SSD. Our sites are faster, our CPU usage is usually around 5% with spikes going up to 20%. The nightmare of constantly monitoring CPU usage and seeing 50% and 70% numbers at Cartika is over.
When we first moved over, our CPU usage was closer to 20% at peak times and I wanted to improve performance. Joe Doss made the very good recommendation that we switch to LiteSpeed. We weren't all that keen as we prefer FOSS on principle as well as cost, paying $40/month just for server software sounded crazy. It was a great recommendation. We now enjoy:
security
client monitoring
speed
My suspicions about poor configuration at Cartika turned out to be true. Here's the diabolical part: the slower their VPS and Cloud offering run, the more the client needs to upgrade the hardware. So instead of what would be $100 of VPS, you need $400 of VPS at Cartika. Instead of $300 of dedicated or cloud at Cartika, you need over a $1000 of dedicated or cloud.
What really surprised me is how Andrew abandoned his core business principles to go with overselling and forced upgrades as a new business model.
Overselling seems to be working well for Cartika Hosting. But I can't really recommend their shared hosting anymore (you still could do worse: support is at least reachable and about half of the current crew are competent or skilled). We recommend LiquidWeb instead because of their fast servers and 24/7 telephone support. We haven't seen a client site there underresourced or prematurely pushed onto VPS or dedicated.
On the other hand, if you do ever find yourself pushed to upgrade at Cartika Hosting, I highly recommend you run for the hills. There are much better performing offers on dedicated hosting from WiredTree and other providers. There are much better performing offers on VPS from WiredTree, VPSville and other providers.
The other lesson to be learned here is to stay away from H-Sphere. Not only is H-Sphere a pain to use, migration is difficult between H-Sphere clusters, VPS and dedicated hosting. What is worse, once you are on H-Sphere your choice of providers is very limited. So if you want to move your sites the process is sure to be very painful. The extended musical chairs which Cartika led us  (remember all we wanted was to stay on shared hosting and expand our account or even pay penalties) between shared, VPS's and Cloud hosting cost our company about $10K of programming time before we were finally settled.
If we'd been on cPanel, it would have been a couple of days work to move to a new dedicated server. And if one of our current clients blows out of our existing i7 and VPS's, it will be short work to move them onto a dedicated server of their own.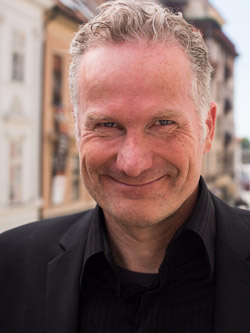 Alec has been helping businesses succeed online since 2000. Alec is an SEM expert with a background in advertising, as a former Head of Television for Grey Moscow and Senior Television Producer for Bates, Saatchi and Saatchi Russia.