The new MacBook Airs are adorable, particularly the 11″. Should you get one…reluctantly I must say probably not. Here's why.

MacBook Air 11″ & 13″ side by side: notice how pleasingly compact
the 11″ is – can it replace a MacBook Pro though?
No standard memory socket.
We own lots of Macs in this category at Foliovision (old MacMini 2 GHz with 9400 GPU: a great basic machine). The bare minimum memory for a really great work experience on an OS X computer is 3 GB. Apple should be putting 4GB soldered on and leaving us at least a single installable memory slot. I'd put in another 4 GB, other might even put in an 8 GB sodimm (Samsung has started mass production).
If like me, you run about twenty programs at a time (why so many at the same time? I work with finance, graphics, four browers throughout my day) you'll want more than 4 GB memory. Especially if you use a Virtual Machine for Windows web testing or some obscure app, you'll be able to work much more quickly on 6 or 8 GB of memory (in my testing, 6GB is usually enough to reduce regular paging out).

OS X applications open early in day

OS X using 4GB memory shortly after a restart,
running just the applications above. Nice to
have another 4 GB of headroom available
The advent of great SSD's (SandForce, thank you) does improve matters as it makes it much faster to open and close applications than otherwise. There is no longer any need to leave Photoshop or Open Office running between sessions.
Non-standard SSD form.
Apple has put in underperforming Toshiba SSD's into these MacBook Airs. The Toshiba SSD is what Kingston uses in its value line Kingstong V and V+ SSD's. Apple has tweaked the firmware for slightly better performance and for long term performance. But they don't hold a candle on the OCZ Vertex 2 I've put in my MacBook 13″.

MacBook AIr 2010 SSD 4KB Random Write MB/sec
Stats from Anandtech: please see their 11 page review
for more detailed performance stats
No Fast Drive Port
These little jewels don't come with FW 800 ports, nor do are they equipped with eSATA ports. FW800 is a non-standard feature to add to motherboards. So I imagine with computers this small, there would be a cost and space premium. Moreover FW 800 is not suited to SSD computer (transfer rates top out at 75 MB/sec on 2008 MacBook Pros and 58 MB/sec on MacPros).
On the other hand, SATA is a standard motherboard component and adding an eSATA port takes next to no space. Bad Apple.
Why do I want a fast port? Two reasons: if I am on the road and need to do some photo editing (the Nvidia 320M has lots of power for Aperture and Pixelmator), I need a fast external drive: USB 2.0 at 27 MB/sec won't cut it, nor woiuld I want to lose the CPU cycles for the USB controller.
Even more importantly, I'd like to be able to use the MacBook Air as an external hard drive to boot my MacPro so I only need a single install for my office/road computer.
FYI, just coming and doing a SuperDuper clone to an SSD on the destination computer won't work as a lot of software is tied to remaining on the same hard drive so when you sync off to another physical hard drive you have to relicense the software each time. Too much trouble.
No User Replaceable Parts
Without the ability to upgrade memory or SSD, these MacBook Airs will become obsolete very fast. Four GB is just not enough memory long term. While memory rarely stops working after the first couple of years, if anything happens to your Apple Flash drive after AppleCare is over, good luck replacing the drive for a reasonable price.
Speaking of which, don't even think of buying a MacBook Air without Apple Care. Consider it part of the price. A single repair of these computers without Apple Care, will cost more than the computer itself. After Apple Care is over, I wouldn't take my MacBook Air out of the house.
Your three year old would have to be retired as a coffee table computer or kitchen terminal. Basically for your €1609 (with Apple Care and upgrades) you are leasing a computer for 3 years from Steve et co. That's €45/month. When your three years are up, you are living on borrowed time. If you sell at 34 months for €500 to someone who likes to live dangerously (portable computers without warranty), you can bring your monthly cost down to €33/month. Much better.
An alternative is retiring the MacBook Air at eighteen to twenty four months for €700 and replacing it with the new model. Your conscience remains clean as the purchaser has at least a full year of Apple Care and you get a faster machine.
Will I be buying one of these computers?
Probably not. I've been dreaming about a computer like this 11″ jewel for years (since I had to replace my PowerBook 12″, probably my favorite every computer) but I want a better SSD and I want 8GB of memory.
For a while, I was carrying an external 2.5″ FW800 hard drive around between five different Macs (talk about travelling light) with a 17″ MacBook Pro with an Nvidia 8600 GPU for road trips. But Skype just wouldn't work properly on my Mac Mini at the office (there's some impossible problem in there: no one can figure it out and no recent version of Skype for OS X would work).
In the end, there's no substitute for a single main machine. I've tried both just the hard drive on different computers, just the 17″ and just the 13″ for over six months at a time. The best is a single 13″ MacBook Pro all tricked out with 8GB of memory and an OCZ Vertex 2.
What's really great about the 11″ MacBooks Air?
Built-in underclocked CPU means very few heat or noise issues (unlike the 13″).
This underclocking on a portable machine impresses me enough to make me very interested. Real world performance suffers surprisingly little, according to AnandTech:
You'll notice the less CPU intensive tasks are quicker on the old 13-inch system as the CPU isn't able to get hot enough to trigger Apple's throttling….We wondered how Apple was able to cram such a high speed CPU into such a thin chassis as early as it did, now we know….after prolonged use or completing CPU intensive tasks it was tough to tell apart from the new 11-inch. What's even more troublesome is that Apple's aggressive clock throttling went relatively undetected until now. This is something I'm going to have to devise tests for and pay more attention to in future reviews.
Even with my 2009 MacBook Pro 13″ sometimes the fans get on my nerves. SMCfancontrol has helped (I keep the base at 2800 rpm which I can't hear leaves the CPU cool enough that even fairly extended CPU spikes don't drive the fan into high RPM's). The built in graphics  9400M is not powerful enough to drive my HP LP3065 30″ monitor in Aperture and the 13″ MacBook Pro is a little bit heavier and larger than I'd like. If could get the 11″ MacBook Air with 8GB memory, I would certainly be a buyer.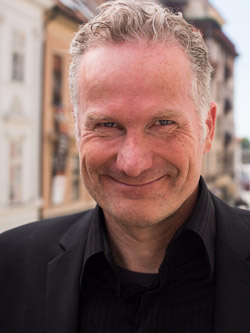 Alec has been helping businesses succeed online since 2000. Alec is an SEM expert with a background in advertising, as a former Head of Television for Grey Moscow and Senior Television Producer for Bates, Saatchi and Saatchi Russia.